Graduate and post-doc opportunities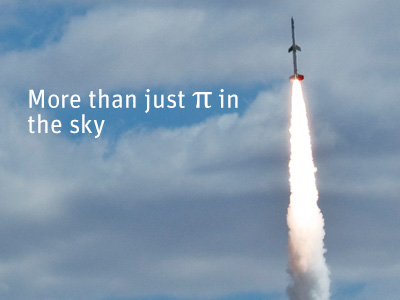 We are recruiting Australia's brightest science and technology early career researchers.
Our Graduate and Post-Doc opportunities provide Early Career Researchers who have recently completed a relevant tertiary degree (within the last 2 years) in a Science, Technology, Engineering or Mathematics (STEM) related discipline, a platform to commence their research career.
Unlike many universities and other research organisations, DST Group recruits early career researchers into specific permanent roles. This means you can concentrate on your research instead of worrying about where the funding for your next employment contract will come from.
We currently have opportunities available within priority research areas aligned with our Strategic Plan in the following Broad Areas of Work:
Engineering and Technology
Physical Sciences
Information, Computing and Communication
Mathematics
Human, Social and Health Sciences
See the positions table for our available roles and the associated locations, discipline areas and minimum qualification requirements.
Eligibility requirements
To be eligible for an Early Career Research opportunity with us, you must:
be an Australian Citizen
obtain a Defence security clearance.
See employment eligibility requirements for more information.
The DST Group difference
DST Group offers more than a job, it provides you with a career.
DST Group believes in offering its staff a career, not just a job. This starts with Graduates and Post-Docs being employed in an ongoing/permanent capacity.
Learn from the best
Not only will you be supervised by a senior scientist or engineer, you are also encouraged to participate in DST Group's mentoring program to help gain and expand your skills and knowledge from Australia's brightest and most innovative scientists, engineers and IT specialists at the forefront of international defence research.
Professional Development
All early career researchers have access to DST Group's comprehensive learning and development program tailored to assist each individual develop their professional, leadership, and personal skills.
More than π in the sky
At DST Group, you will have access to leading edge technology and experience a stimulating and dynamic environment that fosters innovation and creativity. You will be proud to know that your research will contribute to Australia's future defence and national security capability.
Competitive Salary
S&T Level 3-4 Below (APS 4-5): $63,236 - $74,331
S&T Level 3-4 Above (APS 6): $76,023 - $86,844
The classification level depends on your level of qualification, knowledge, skills and experience.
How to apply
Applications are now open via the Defence eRecruitment system.
Within the online application form, you are required to select the position(s) that you wish to be considered for. You are only required to submit one application.
Applications close 1 February 2016.
Written application requirements:
You are required to upload your CV including a list of any publications.
For each position you choose to be considered for, you will be required to answer specific questions related to that role.
There are three general selection criteria questions that all applicants must address.
You should be mindful that all information contained in your application must be 'UNCLASSIFIED'. Applications containing classified information will not be considered by the selection delegate.
If you have any questions, please email tenqhngr.erpehvgzrag@qfgb.qrsrapr.tbi.nh