Surveillance and reconnaissance systems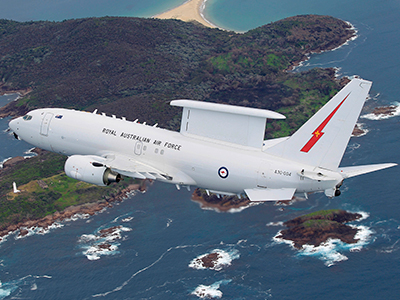 The Surveillance and Reconnaissance Systems branch of National Security and ISR Division conducts research into advanced technologies for operational surveillance and reconnaissance sensor systems, the associated signatures and phenomenology and their performance assessment for application to current and future defence and national security requirements.
Technologies include active and passive radar (excluding HF radar), radar discrimination, radar image based techniques (electro-optic, infra-red, multi-spectral and hyper-spectral) and video domains incorporating the associated sensor signal processing, electronic protection, data processing and control together with the interfacing of the sensors to tracking and high level fusion systems.
Microwave radar systems
Our Microwave Radar Systems group investigates advanced microwave radar technologies for enhanced detection, tracking and identification together with the associated electronic protection techniques, radar waveform design and radar system control. The group undertakes design, development, testing of experimental radar systems and evaluation and testing of operational radar systems.
We assist Defence with acquisition, systems integration and operation of radar technology.
Surveillance modelling and analysis
Our Surveillance Modelling and Analysis group conducts performance modelling and analysis of surveillance systems, primarily radar systems, including both parametric and signal simulation level models that encapsulate the interaction between signal, targets and the background environment.
Signal simulation models are of sufficient fidelity to support high resolution processing and simulation of signal processor systems.
Simulation systems may be embedded within higher level simulation systems to support wider DSTO analysis.
System performance analysis is supported by test and evaluation equipment appropriate to the analysis problem with specialist equipment developed where appropriate.
Signatures and phenomenology
Our Signatures and Phenomenology group is responsible for high fidelity electromagnetic analysis to provide prediction and measurement of radar signatures (including radar cross section and high resolution radar signatures) and for electromagnetic interference analysis.
We support and advise on the development of radar signature management plans for Defence.
We also provide Defence with capabilities for the measurement and characterisation of RF systems, including antenna measurements in both anechoic chamber and field environments.
The understanding of signatures and their separation from environmental background is supported by the development of a detailed understanding of the natural environment and how the interactions between electromagnetic waves provide exploitable signature differences between the environment and objects of interest.
The group does not develop radar signature control materials nor provide advice on the maintenance of signature control materials – it provides advice on where they should be used, the impact that they are having and the impact on the radar signature of their degradation.