Systemic protection and effects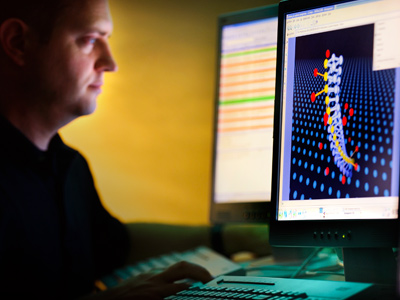 The Systemic Protection and Effects branch of Cyber and Electronic Warfare Division develops concepts, technologies and techniques for the analysis of military and national critical cyber physical systems, with respect to their vulnerability to, and protection from, systemic electronic attack.
The work of this branch supports Defence, the Australian intelligence community and national security.
Automated analytics and decision support
Our Automated Analytics and Decision Support group undertakes research and development (R&D) in concepts, technologies and techniques for the understanding of the current and projected state of own and threat cyber physical systems.
We conduct activities in automated cyber analytics and decision support, cyber domain and mission modelling, visual analytics, scientific and threat intelligence; and software prototype development.
Distributed electronic warfare (EW) experimentation and simulation
Our Distributed EW Experimentation and Simulation group integrates EW systems, sensors, effectors and battle management tools/concepts within an information systems construct to examine Force-level EW concepts and analyse military systems.
Infrastructure in this area includes sophisticated modelling and simulation environments and Unmanned Aerial Vehicle (UAV)-based distributed EW testbeds.
Position, navigation and timing (PNT) technologies and systems
Our PNT Technologies and Systems group develops techniques for denying PNT to adversaries while maintaining our own PNT against electronic attack.
This is a fundamental component of systemic electronic protection and effects.