Benefits of working at DST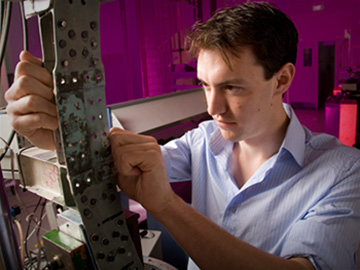 At DST, you will enjoy Australian Public Service conditions with competitive salary packages and flexible, family-friendly working arrangements. Our staff have access to flexible working hours and there are also opportunities for part-time and home-based work.
A standard working week for staff is 37 hours and 30 minutes. We offer generous leave conditions, including long-service leave, personal/carers leave, special leave, maternity and paternity leave, as well as leave without pay in special circumstances.
As a Commonwealth public servant you will enjoy one of the best superannuation schemes in Australia, the Public Sector Superannuation Scheme Accumulation Plan (PSSap) managed by ComSuper. You can select your level of contributions to suit your own investment objectives.
At DST, we are committed to helping employees balance work and home life with a range of effective policies, practices and social networks. Our staff enjoy a great range of sporting, recreation and relaxation facilities, such as fitness programs, organised team sports and staff celebrations. Special interest groups and on-site social clubs help organise regular activities and celebrations.
Pathways
Upon commencing a career at DST, each staff member enters a five-year program of career development known as Pathways. Pathways is a flexible program tailored to assist each individual to discover the exciting career challenges and opportunities offered within the organisation. Pathways ensures that staff receive a thorough and timely introduction to the organisation and its customers, and demonstrates the value DST places on lifelong learning.
Pathways includes:
Induction and familiarisation programs
Professional development courses
Leadership and management programs
Mentoring and career guidance
Other initiatives
Our Continuing Education Initiative enables staff to undertake study up to masters level in a technical discipline relevant to DST research. DST pays course fees and provides paid study leave for participating staff.
Support is also offered to staff undertaking PhD studies, via initiatives such as the DST/APA PhD Program (DAPP) grants.
There are also opportunities for long-term attachment to overseas research laboratories and universities.
At DST, we are committed to ensuring that capable people are recognised for their achievements and the value of their work.