DST Group Cadetship Program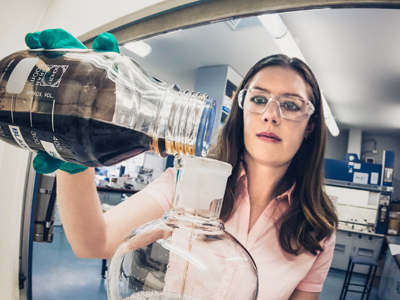 The Defence Science and Technology (DST) Group is committed to providing entry level employment opportunities in science, technology, engineering and mathematics (STEM).
The DST Group Cadetship Program is designed to support high performing Australian undergraduate students during their degree by providing:
Ongoing (permanent) employment with a salary of $31,180 pa (plus 15.4% superannuation) during your cadetship;
Payment of compulsory university fees (i.e. course fees) during your cadetship;
$500 per semester book/resources allowance;
60-days (minimum) DST Group work placements per annum; and
Guaranteed employment with DST Group with a salary of approximately $64,000 pa (plus superannuation) on successful completion of the cadetship.
Eligibility Criteria
To be eligible for a DST Group Cadetship you must have:
a credit average (GPA >5); and
successfully completed a minimum of two (2) years full-time study (or part-time equivalent) in a relevant STEM academic discipline; and
a minimum of 18 months and maximum of three (3) years full time study remaining (including honours or masters); and
enrolled in a relevant undergraduate (with honours/ masters) degree or be eligible and agree to undertake an honours/ masters degree as part of the DST Group Cadetship.
DST Group strongly encourages applications from Indigenous Australians, people from diverse cultural and linguistic backgrounds and people with disabilities.
Further Information
Should you have any questions regarding the DST Cadetship Program, please contact QFGtebhcFGRZpbbeqvangbe@qfg.qrsrapr.tbi.nh
To apply
Applications will open on 31 July 2017 and can be completed online via the Defence Careers website.
See the cadet information pack and positions table to learn more.
Closing Date
Applications close Friday 25th August 2017.