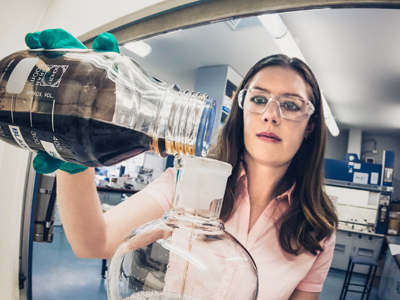 STEM is committed to providing entry level employment opportunities in science, technology, engineering and mathematics (STEM).
The STEM Cadetship Program is an entry-level employment pathway for high performing undergraduate students currently studying a relevant Science, Technology, Engineering or Mathematics (STEM) degree.
As a STEM Cadet, you will receive:
Ongoing (permanent) employment with a salary of $49,616 pa (plus 15.4% superannuation) during your cadetship;
Payment of compulsory university fees (i.e. course fees) during your cadetship;
$500 per semester book/resources allowance;
60-days (minimum) work placements per annum; and
Guaranteed employment within Defence on successful completion of the cadetship.
Eligibility Criteria
The STEM Cadetship Program is open to Australian undergraduate university students who have:
A credit average (GPA >5); and
Will complete their tertiary studies (including Honours/Masters) between end of Semester 2 2020 and end of Semester 2 2022;
Are currently enrolled in a relevant undergraduate (with honours/masters) degree or are eligible and agree to undertake an honours/ masters degree as part of the STEM Cadetship.
Aboriginal and Torres Strait Islander Students
STEM is committed to building a diverse and innovative workforce, and values the contribution of Aboriginal and Torres Strait Islander people.
Eligible Indigenous students can apply through the affirmatives measures process, which is only open to Aboriginal and Torres Strait Islander people.
Students who enter through this pathway will commence in the same program as their peers, under the same conditions.
Any question relating to Indigenous recruitment can be forwarded to Funanlr.Onkgre@qfg.qrsrapr.tbi.nh.
Further Information
Should you have any questions regarding the STEM Cadetship Program, please contact fgrz.pnqrgfuvc@qrsrapr.tbi.nh.
To apply
Applications for the STEM Cadetship Program have now closed.