STEM Careers |
Build your future, with a DST Apprenticeship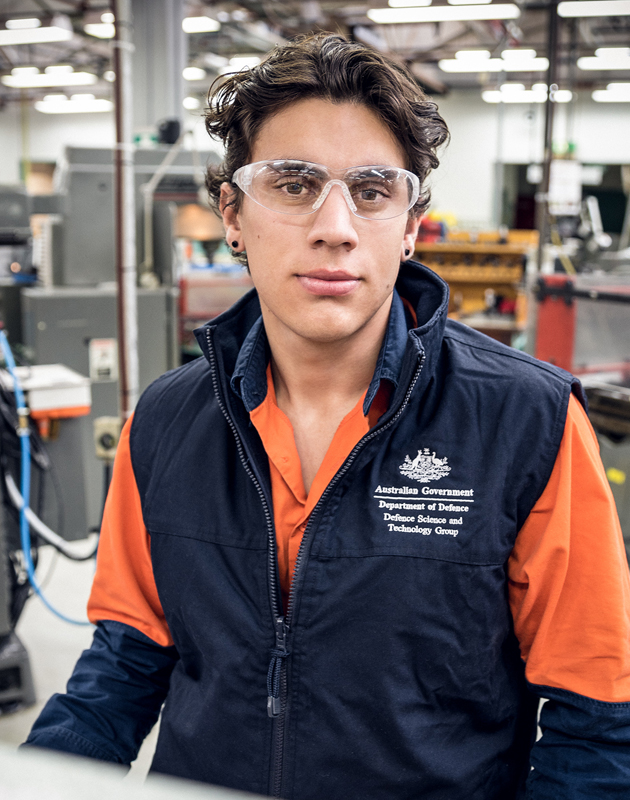 Joshua O'Brien
Illustrating the variety and diversity of STEM careers in Defence, Josh O'Brien is building his future with an Apprenticeship.
As a third-year apprentice in mechanical engineering, he uses the advanced metal workshop to fabricate components for use on aircraft, tanks and other defence platforms.
STEM Careers through Defence
Josh is a young Kaurna man, from the Adelaide Plains, and is part of DST's Indigenous Apprenticeship Program in Edinburgh, South Australia.
Now, he's is looking to extend his experience with DST into an engineering degree.
STEM CAREERS – FIND MORE EXAMPLES