Concept Exploration and Analysis Laboratory (CEAL)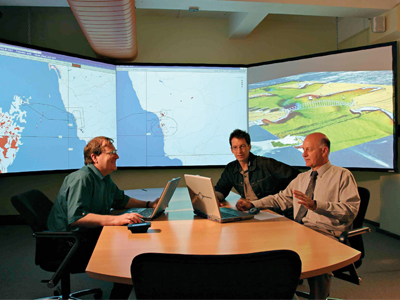 CEAL is designed for hosting collaborative activities involving DST Group analysts and military personnel to support exploration by the Royal Australian Navy of concepts for the future Navy.
Naval Technology
This work is undertaken through seminars and war games to investigate ways of using naval technology and future capabilities, such as a new type of frigate, with other forces and capabilities.
The aim is to help deliver the strategic outcomes the Australian Government wants.