Joint Decision Support Centre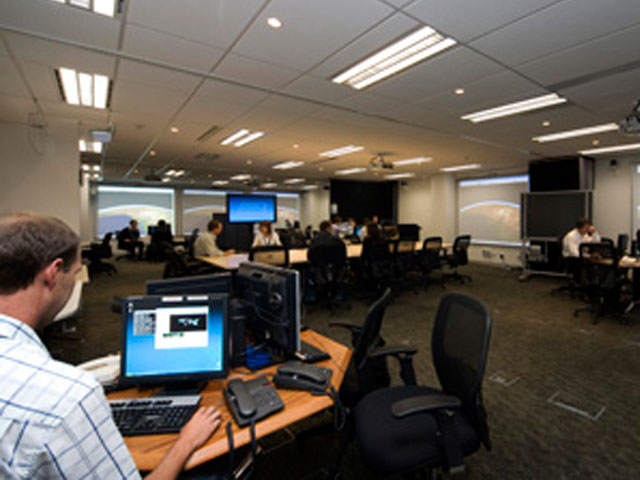 The Joint Decision Support Centre is operated by DST Group in partnership with the Department of Defence Vice Chief of the Defence Force Group, Capability Development Group (CDG) and the Strategy Executive.
One of its functions is to assist senior policy and capability decision makers to address whole-of-force capability issues. This involves examining future capability development initiatives in a strategic, joint and single service context in order to enhance the alignment between Defence strategy and capability.
The facility brings together science and technology (S&T) expertise from across DST, industry and academia in a secure setting. It enables a thorough and rigorous exploration of issues by applying modelling, simulation and analysis tools connected through information networks to data and experts.
Over a period of several months or more, a program of workshops is undertaken that generates insights into these issues, with the outcomes summarised in report for senior decision makers.