Science Partnerships and Engagement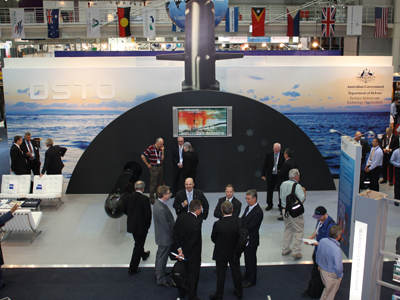 Our Science Partnerships and Engagement Division coordinates and develops interactions with industry, academia, overseas agencies and other Australian government agencies.
The group also promotes defence science in the education and wider Australian communities.
Vision
Science Partnerships and Engagement Division aims to position DST Group as a world leading science and technology organisation by leading external engagement strategies, collaborations, partnerships and reputation management both nationally and globally.
Services
Science Partnerships and Engagement Division builds our research capability by ensuring that the organisation is:
Being a collaborative partner
Being an innovation integrator
Leveraging world class capabilities through alliances and partnerships
Promoting defence science in the wider Australian community.
Capabilities
Technology Partnerships Office
Strategic Alliance Program with industry, Defence Science Partnerships with universities, development of engagement mechanisms with small to medium enterprises.
Science International Engagement
International cooperation, bilateral and multilateral agreements.
Defence Science Communications
Internal and external strategic communications.
Defence Industry & Innovation
The Defence Innovation Hub will connect Defence, industry, academia, and research institutions to collaborate on innovative technologies that can be developed into advanced capability for Defence.
The Defence Innovation Hub is interested in ideas that are ready to enter the development stages of the innovation process ‐ from concept exploration and technology demonstration, through to prototyping and integrated capability demonstration and evaluation.
The functions and funding of a number of existing innovation programs (and their future models) will come under the strategic guidance of the Defence Innovation Hub. Learn more about Defence Industry & Innovation.