Research Services Division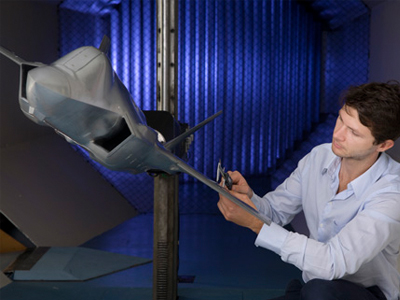 Our Research Services Division enables science and technology (S&T) for safeguarding Australia.
Vision
Research Services Division aims to be professional, lean and responsive, focused on delivering research services that directly support S&T and research activities.
Services
Research Services Division delivers S&T research services that are:
only required because DST is an S&T organisation

delivered to enable S&T capabilities across DST

specialist functions for which DST has unique S&T requirements or responsibilities

not delivered by external shared service providers, and/or

most efficiently or effectively delivered within DST by Research Services Division.
Some research services are also delivered to organisations external to DST such as other areas within Defence, the Australian Intelligence Community, our allies and/or our partners in industry and academia.
Capabilities
Coordination and Ministerial Liaison
Cabinet submissions and memoranda, DST Group Advisory Board, Freedom of Information, Election Commitments, Speech Notification
Research Infrastructure & Scientific Support
Strategic research infrastructure planning; management and upgrade of research infrastructure; environmental and heritage management; provide research services to support S&T and research activities, laboratory emergency management
Science Information Management and Technology
Science information management and technology strategy, governance and design, research ICT infrastructure portfolio management, research information services
Science Information Services
Science application services, research platform services, research network and infrastructure services, science client services
Scientific Engineering Services
Scientific mechanical and electronic engineering services – specification, design, manufacture, inspection, photography and applied imaging for research and operational applications, science and engineering standing offers
Work Health Safety
Laboratory and experimental safety, managing and reporting hazards and risks, chemical, biological and radiation safety, Work Health Safety Management System, health and wellbeing
Security
Security of laboratory, research infrastructure, information, site and personnel; security strategy, risk analysis and planning; special security support, science security awareness, and research security incident management.