Cyber, Intelligence and National Security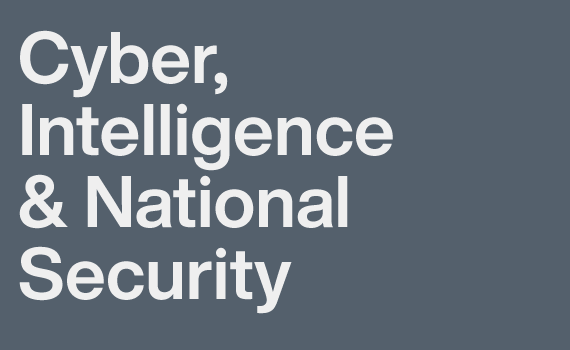 Cyber, Intelligence and National Security division leads the delivery of innovation and science and technology programs for Defence intelligence, joint capabilities and joint operations.
The Cyber Intelligence and National Security Division is a Delivery Division. Which means we work with Senior Defence colleagues to determine the most important issues that Defence needs to resolve with S&T, both now and in the future.
We do this for the IS&T needs of JCG, DIG and ASD. We also operate across other Government Departments to determine key needs in National Security. We formulate Strategies and Plans with those stakeholders. We then commission and coordinate research and development activities to deliver the stakeholder needs and then we deliver the S&T output to the stakeholders. We support the stakeholders to gain the outcomes they need from the S&T.
On Behalf of CDS we also manage the delivery of an element of the Defence Strategic Research Program. This covers the Information Warfare and Agile Command & Control Star Shots and the Cyber, Artificial Intelligence and Quantum Next Generation Technology Fund.
The division focuses on the following areas:
National security
Artificial intelligence
Quantum
Intelligence
Cyber
Joint electronic warfare
The division also supports the following STaR Shots:
Agile Command and Control
Information Warfare