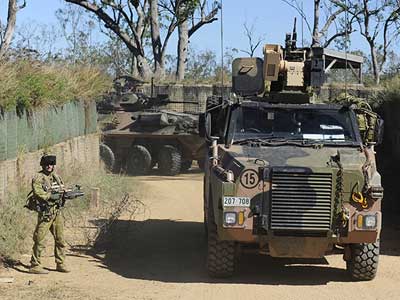 Land Division provides an integrated program supporting Army and the Land environment.
It supports all areas of the Land Force, from the individual soldier through to integrated combat vehicles and systems. It applies a broad range of scientific disciplines to research and demonstrate concepts for enhancing the safety and effectiveness of the Land Force in achieving the objectives of the Australian Defence Force (ADF).
Land Division works closely with other divisions in DST Group to provide program support to meet all of Army's capability requirements, including the coordination of DSTG's support to Special Operations Command (SOCOMD).
Land Division has a strong capability in the area of chemical and biological defence, human systems, personnel protection and vehicle and tactical information systems, which are key contributors to the challenges the future Land force will face in a world of evolving threats and continually emerging technological opportunities.