Research Services Division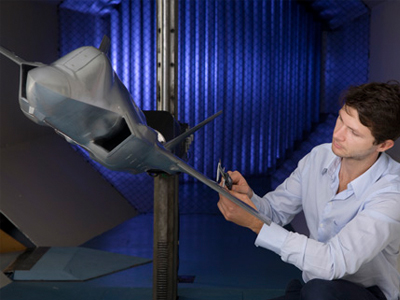 Research Services Division delivers specialist capabilities to enable Science and Technology (S&T) research across the Defence Science Technology Group (DSTG).
Capabilities
Research Services Division (RSD) has a workforce of engineers, technicians, computer scientists and other professional staff who deliver a wide range of highly specialised research services and innovative solutions which underpin the operational capability of DSTG. RSD's work areas undertake a broad, on demand and dynamic array of functions to keep DSTGat the forefront of research and development. RSD's work areas include:
scientific computing and DSTG's eResearch strategy;
development and acquisition of a world-class secure High Performance Computing (HPC) capability for advanced modelling and simulation;
nationally recognised and unique research engineering capabilities;
specialised research safety, resource management and security services to assure sovereign S&T capabilities for Defence; and,
development and implementation of DSTG's research infrastructure strategy.
Science Information Management and Technology (SIMT)
Science Information Management and Technology branch leads DSTG's research ICT strategy and planning which includes the emerging area of eResearch. SIMT enables research by providing access to knowledge resources, enabling the management of research data and by designing, facilitating and securing the application of research ICT services.
Science Information Services (SIS)
Science Information Services branch delivers and sustains DSTG's research ICT infrastructure services (excluding HPC capabilities). In the context of world's best practice Plan, Build, Run model, SIS has the role of Build and Run.
Research Engineering (RE)
Research Engineering provide professional and advanced manufacturing to DSTGto enable delivery of products, prototypes and models for research, development and experimentation. RE fuses talented professional engineering and technical staff with world's best design software and cutting edge fabrication capabilities. Through design, fabrication and prototyping, RE facilitates the transition of applied research to industry for production of military capability.
High Performance Computing Program (HPC)
The High Performance Computing Program will deliver a secure, centralised HPC capability for the Defence and national security S&T ecosystem that will enable research scientists to conduct high fidelity modelling and simulation.
Research Operations Services (ROS)
Research Operations Services branch is responsible for operational business process reform and performance management of enabling services in DSTG – specifically, Research Safety; Research Security and Integrity; Research Infrastructure; Science Resource Management; and specialised Research Administration. ROS delivers only those services that are unique to DSTG's specific S&T requirements and cannot be delivered by Defence's shared service organisations.