Science Engagement and Impact Division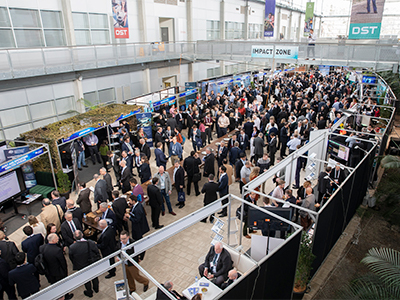 Science Engagement and Impact Division is responsible for strategically positioning Defence Science and Technology Group to deliver maximum impact for Defence. The division co-ordinates and develops DSTG's external engagements and leads the development of science policy, the formulation of strategic research programs, and the investment of resources into Defence's science and technology capabilities.
Capabilities
Science Partnerships
Strategic Alliance Program with industry, Defence Science Partnerships with universities, development of engagement mechanisms with small to medium enterprises.
Science International Engagement
International cooperation, bilateral and multilateral agreements.
Defence Science Communications
Internal and external strategic communications.
Defence Industry & Innovation
The Defence Innovation Hub will connect Defence, industry, academia, and research institutions to collaborate on innovative technologies that can be developed into advanced capability for Defence.
The Defence Innovation Hub is interested in ideas that are ready to enter the development stages of the innovation process ‐ from concept exploration and technology demonstration, through to prototyping and integrated capability demonstration and evaluation.
The functions and funding of a number of existing innovation programs (and their future models) will come under the strategic guidance of the Defence Innovation Hub. Learn more about Defence Industry & Innovation.
Program office
The Defence S&T Program office applies expertise in S&T Risk, S&T Portfolio, Program and Project management and Strategic Client Engagement to promote strong relationships with Defence clients, develop and assure a high-value Defence S&T Program, and certify and help mitigate the technical risk of Defence capability acquisitions.
Science capability management
Science job family sponsorship, S&T broad banding management, science career development requirements, science achievement awards, DSTG alumni, DSTG workforce coordination.
Science strategy and policy
Our Science Strategy and Policy team aims to deliver excellent science strategy and policy outcomes to help DSTG deliver its objectives.
They achieve this through providing high-quality advice, ensuring DSTG Group's strategic direction aligns with Defence and Government objectives, coordinating DSTG contribution to Defence and whole-of-government strategic policy and facilitating good governance within the organisation.
Science outreach and inclusion
Outreach activities (including science, technology, engineering and mathematics promotion), graduate recruitment, scholarships and industry placements.
National security program
DSTG conducts the national security program through the National Security Science and Technology Centre (NSSTC). For more information, click here.