Weapons and Combat Systems Division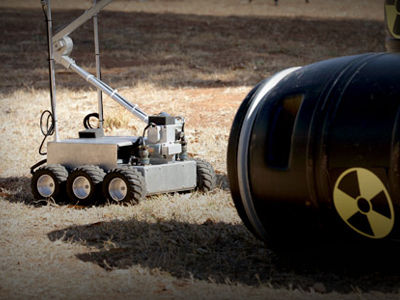 Weapons and Combat Systems Division applies science and technology to the capability analysis, development and operation of weapon and combat systems relevant to the ADF.
The division is Australia's primary focus of science and technology expertise in air and surface-launched weapons systems, their integration into warfighting platforms and the attainment of maximum combat effectiveness. It plays a vital role in helping Defence achieve and maintain self-reliance in the acquisition, through-life support and end-of-life disposal of weapons systems and ordnance. It is also involved in the development of tactics and training programs to achieve the most effective deployment.
Research covers technologies of weapons currently in service, those that are in the process of being procured and advanced technologies applicable to warfare of the future. The division assists the ADF to be a smart buyer of weapons systems and ensure that they meet operational requirements.
Areas of focus include weapon guidance technologies, assessment of both weapons and combat systems, tactical information exchange, physical force protection and national security to provide Defence with the ability to meet key drivers in the weapon and combat systems domain.
Research focusses on a deep understanding of the evolving threat coupled with an understanding of ADF tactical systems which include sensors, the electromagnetic environment, weapons, combat and mission systems, counter-measure effectiveness, tactical networking as well as the integration of the human into these systems.