Event |
Australian Energetic Materials Symposium (AEMS)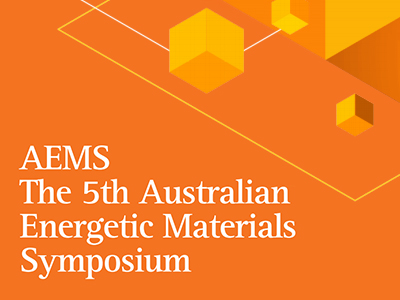 The 2016 theme for the Australian Energetic Materials Symposium (AEMS) was Energetic Materials Technology for Australia's Security and Prosperity - Partnerships, Communications and Knowledge Sharing.
The 5th AEMS was a symposium hosted by the Centre of Expertise in Energetic Materials (CEEM), a Flinders University and DST Group partnership. It was held on 26-28 September, 2016 at Flinders in the City, 182 Victoria Square, Adelaide, South Australia.
2016 Symposium focus areas included:
Energetic Detection, Characterisation and Forensic Examination
Advanced Manufacturing: New Technologies and Approaches for Energetic Manufacturing
Nano Energetics: Opportunities and Challenges of Nano-Energetics
Green Energetics: Novel Chemical Approaches to Address Environmental Regulations
Advanced Materials for Energetic Applications
Explosives Safety, Training and Lessons Learnt.
Further information is available here.