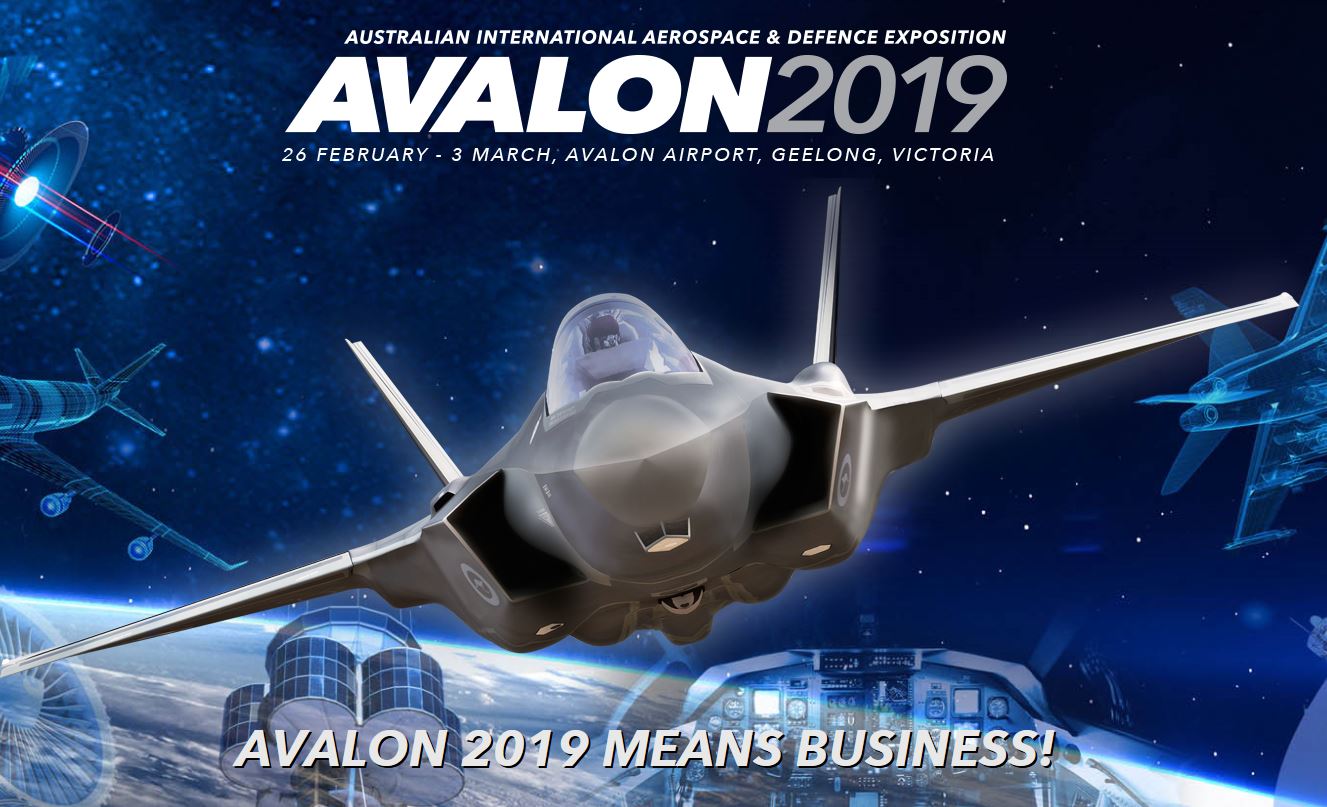 DST will once again have a presence at Avalon.
Find us in Hall 3, opposite the Defence stand.
If you have an interest in the science and technology behind Defence's aerospace capability, then don't miss this opportunity to speak to DST experts in the key areas of:
Decision superiority
Ensured operational availability
Force experimentation and preparation
Force projection
Joint and combined operations
Survivability
DST Symposium
Date: Wednesday 27 February
Time: 0900 to 1200
Venue: Theatre 1 of the Avalon Conference Centre
| | | |
| --- | --- | --- |
| Title | Presenter | Duration |
| Opening and welcome | Acting CDS Todd Mansell | 5 mins |
| Next Generation Technologies Fund – delivering emerging game changing technologies 2019 and beyond | Jan Drobik | 5 mins |
| Enhancing Human Performance – HPRnet 2019 | Nick Beagley | 10 mins |
| Medical Countermeasures – National Capability Audit update | Felicia Pradera | 10 mins |
| Intelligence, Surveillance, Reconnaissance 2019 | Mark Krieg | 10 mins |
| Engaging with DST | Robert Peile | 10 mins |
| Q & A with speakers | Jan Drobik | 10 mins |
| Overview of Aerospace research themes and introduction to iSustainment | Peter Frith | 15 mins |
| Digital pipeline | Data analytics | David Holmes | 20 mins |
| Q & A | | 5 mins |
| Sensors | Nik Rajic | 20 mins |
| Q & A | | 5 mins |
| Structures and Materials Test Centre engagement model | Phil Jackson/Ben Main | 20 mins |
| Q & A | | 5 mins |
| Close | Jan Drobik | 5 mins |
Innovation Pitchfest
Date: Tuesday 26 and Wednesday 27 February
Time: 1400-1600
Venue: Theatrette Hall 1
Seven DST technologies and areas of research are being presented as part of the Avalon Innovation Pitchfest.
Additive Manufacturing - Building for the Future Dr Tim Harrison
The ADF of the future needs to be agile, dependable and ready for anything, and it's our job to deliver innovative, game-changing capabilities to support them. We are developing a capability to provide real-time verification that parts made using additive manufacturing are fit for their intended purpose. The ultimate goal is to make parts when and where they are needed, in the battlefield, on the back of a ship, wherever, to immediately return a broken vehicle back into service.
Improved Training Using Eye Tracking Dr Vicki Jia
Tracking the activity of a person's eyes, or more specifically the focus of their eye, can provide insights into their level of attention, focus, drowsiness, consciousness or other mental state. DST is researching how eye movement analysis can be used to improve training outcomes in Defence.
Distributed Response Optics PlatformS (DROPS) Dr Rebecca McCallum
DROPS is a sensitive, modular, sub-15 gram, low cost, wireless and self-powered vapour sensing platform. Designed with flexibility in mind, the device may be employed in a multiplicity of applications including as ultra-low burden chemical vapour sensing payload on a micro-UAV or as an asymmetrically distributed and remotely read grid of detection nodes. The modular detection head allows the sensor to be tailored to the particular detection needs of the client and its low cost may allow it to be considered as a consumable item.
Visualisation of damaged silver plating for aircraft applications Mr Darren Gerrard
Electroplated components on aircraft perform many purposes, but when damaged can lead to aircraft failure. Removing components to allow inspections is expensive and time consuming. Presenting a visual inspection technique that can be used on aircraft to maintain safety and save resources.
On and Off board environmental monitoring Mr Chris Loader
We decide when to perform structural maintenance on our aircraft based on the amount and type of flying they do. We perform corrosion maintenance based on the number of days since last time. Presenting a framework for monitoring the environment aircraft experience to inform maintenance decisions.
AI for Efficient Resource Management under Uncertainty Mr Cameron Pike
Defence often encounters situations where they need to plan manpower supply, transition and sustainment, particularly in the context of new acquisition projects. The parameters of these projects are initially highly uncertain in nature. A tool that utilises artificial intelligence in the form of machine learning, data analytics and optimisation techniques can be used to break down these uncertainties and determine the best action to take.
Seeing in a Virtual Display Dr Renee Karas
With advances in Helmet Mounted Display technology, it is important to consider the characteristics of the human visual system to ensure that visual information is processed effectively. Research in human visual performance can inform designers of virtual displays on the characteristics that will maximise the usability of the display and ensure optimum performance by the user.