Event |
Defence Human Sciences Symposium 2012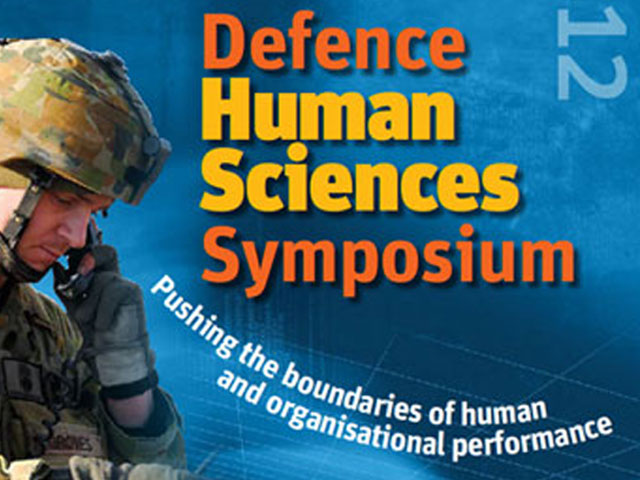 The Defence Human Sciences Symposium (DHSS) is the principal Australian forum for those interested in the application of human sciences research to enhance defence capability.
The 2012 symposium program took place over four days from 13 to 16 November, and included a number of keynote speakers, one day of workshops on 13 November, and three days of plenary sessions from 14 to 16 November (including a special focus on the Human Dimension).
The theme for 2012 was: Pushing the Boundaries of Human and Organisational Performance.