Event |
Defence Human Sciences Symposium (DHSS) 2017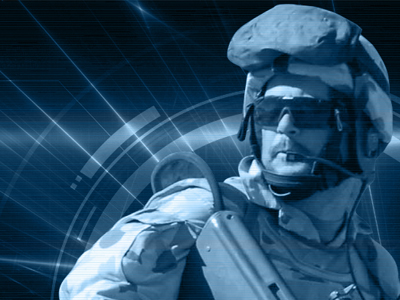 The Defence Human Sciences Symposium will be held on 6 and 7 November at the University of South Australia.
Hosted by the Defence Science and Technology Group, the Defence Human Sciences Symposium (DHSS) is the principal Australian forum for those interested in the application of human sciences research to enhance Defence capability. The theme for this year's symposium is "Human Sciences Innovation for the Future". This year DHSS will provide an opportunity to learn more about the Human Performance Research Network (HPRnet) initiative.
For over 60 years Human Science scientists and engineers have employed innovative methods and contributed to significant outcomes for Defence. Initially located in Fishermen's Bend, Victoria (as part of the then Aeronautical Research Laboratory) and now distributed across the country in universities, industry and Defence establishments, scientists and engineers continue to contribute to the development of many systems to support humans in varied and complex environments. This year's symposium will reflect on what the Defence Human Sciences community has achieved so far and look forward to the opportunities and challenges that the next 60 years may bring for delivering world class support to Defence.
Preliminary Program
The DHSS program will take place over two days (with a third day immediately after DHSS open to delegates who are interested in hearing about the work conducted under the HPRnet initiative). The symposium will include a number of keynote speakers as well as technical workshops and presentations. The full program will be made available closer to the date. The DHSS Organising Committee is aiming for a diverse program.
Call for Papers
Abstract submissions are invited on a range of topics relating to enhancing Human Sciences Capability, including but not limited to:
Defence-focused themes
Future technologies
Health and Wellbeing
Resilience
Support to operations
Trusted Autonomous Systems
Human Performance
Anthropometry
Cognitive enhancement and augmentation
Cognitive performance: From Perception to Decision Making
Food and nutrition
Physical augmentation (assistive technologies)
Physiology
Human Systems Analysis
Ergonomics and Human Systems Engineering
Human Systems Integration
Training and Education
Human Sciences in National Security
Cyber security
Evaluation of software tools and techniques
Mathematical and statistical modelling of social processes
Social and cultural analysis of groups
Social media exploitation
Methodologies
Ethics
Measurements and Metrics
Modelling and Simulation
Multidisciplinary Research
Tools and Techniques
Organisational Effectiveness
Health and Safety
Organisational Culture
Personnel Selection and Retention
Abstract Submissions
Abstracts of no more than 500 words should be subitted via the DHSS website.
Authors will be notified of the review outcomes shortly.
The review committee will accept submissions describing theoretical and applied research, as well as discussion papers, and papers describing work-in-progress.
All submissions should be Unclassified.
The closing date for abstracts has been extended until 4 September 2017.
Registration
Registration costs and details will be announced soon.
Contacts
If you have any enquiries please email QUFF@qfgb.qrsrapr.tbi.nh or contact the organising committee:
David Crone – Qnivq.Pebar@qfg.qrsrapr.tbi.nh - 08 7389 3246
Tom Radtke – Gbz.Enqgxr@qfg.qrsrapr.tbi.nh – 0438 999 530