Event |
Defence Human Sciences Symposium 2014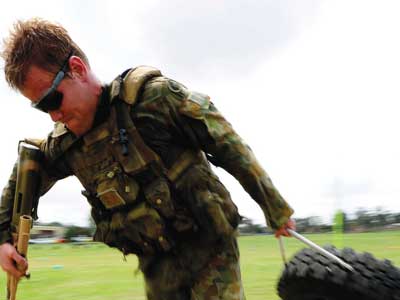 The Defence Human Sciences Symposium (DHSS) is the principal Australian forum for those interested in the application of human sciences research to enhance defence capability.
The 2014 conference was included a shared day between the DHSS and the Human Factors and Ergonomics Society of Australia (HFESA) Conference, as part of the newly formed HFESA Defence Special Interest Group.
Symposium theme
The theme for the symposium was 'Crossing Discipline Boundaries: Integrating the Human Sciences into Defence and National Security Research'.
The Science and Technology (S&T) challenges for Defence are frequently multidisciplinary in nature, requiring the integration of approaches across a number of scientific domains. This theme not only champions dedicated human science research, but also provides a forum to explore the broader opportunities of working together with other scientific disciplines to create maximum impact for defence capability.
Program
The symposium program took place over three days, and included a number of keynote speakers as well as technical workshops. The opening day of the symposium was held at the National Wine Centre, with the remaining days being held at the DSTO Edinburgh site.
The shared day allowed DHSS and HFESA delegates to move freely between both conference programs.
Highly respected keynote speakers were Prof. Paul Salmon (University of Sunshine Coast), Prof. Michele Grossman (Victoria University) and LTCOL Shillabeer (ADF).
See the DHSS 2014 program (under 'Attached Files') for details, including over 30 papers from Defence and academia covering a broad spectrum of human sciences.
Registration
Registration for DHSS 2014 closed on 14 November.