Event |
Emerging Disruptive Technology Assessment Symposium | Directed Energy Technologies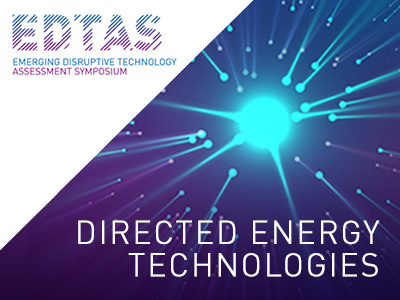 Defence Science and Technology in partnership with University of New South Wales and Noetic Group, hosted an Emerging and Disruptive Technology Assessment Symposium (EDTAS) on Directed Energy Technologies.
In order to explore the theme of directed energy technologies, the event consisted of a mixture of short presentations and immersive workshops.
Key emerging S&T issues that were discussed in this symposium include developing an understanding of:
the future evolution of directed energy sources; the S&T challenges in developing directed energy systems and other issues associated with their integration with wider Defence and national security systems;
the effects of directed energy systems on a wide range of Defence and civilian systems in order to interoperate with them or provide protection;
and how to protect individuals operating with or threatened by directed energy systems.
In addition to the presentations and workshops, the symposium included keynote speeches, from national and international leaders in Directed Energy Technologies.