Event |
Emerging Disruptive Technology Assessment Symposium | Human Biotechnologies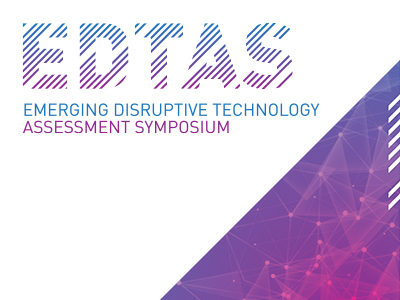 DST is partnering with the University of Adelaide to host the Emerging Disruptive Technology Assessment Symposium on Human Biotechnologies in Adelaide on 3 and 4 May 2018.
Biotechnology is a rapidly expanding field of research and development that has the potential to transform many aspects of the world around us.
Through this symposium, participants will explore how Defence can harness the rapid progress in human biotechnologies to achieve greater agility, responsiveness and effectiveness.
The symposium will cover the following topic areas:
The future state of human biotechnologies in 2040;
The possible application of those technologies in 2040 scenarios;
Possible capability concepts; and,
Drivers, barriers and implications for the adoption of human biotechnologies.
A key outcome from the symposium will be a big picture assessment report which will help shape long-term Defence and national security guidance.
In addition to helping shape the future of human biotechnologies research in Australia, the symposium will provide participants with valuable opportunities to develop new networks and partnerships as well as improve their understanding of strategic and science and technology challenges.
attendance
Attendance at the symposium is by invitation only. If you have expertise in the area of human biotechnologies and would like to receive an invitation, please contact the EDTAS organisers. Numbers are limited.
Live Streaming:
This EDTAS event will be streamed live via YouTube LIVE. Tune in on the day to watch the presentations at the symposium. Below are the links for Day 1 and Day 2 (3 & 4th May respectively).
Day 1 - https://www.youtube.com/watch?v=OGd0_I5b8Tk
Day 2 - https://www.youtube.com/watch?v=4yQqfq5_ua4
Further information
For more information refer to the EDTAS | Human Biotechnologies flyer or email: rqgnf@qfg.qrsrapr.tbi.nh.