Event |
Emerging Disruptive Technology Assessment Symposium | Human Biotechnologies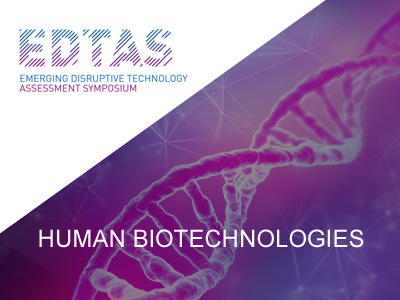 The Emerging Disruptive Technology Assessment Symposium on Human Biotechnologies was held in Adelaide on 3 and 4 May 2018.
Participants explored how Defence can harness the rapid progress in human biotechnologies to achieve greater agility, responsiveness and effectiveness.
Presentations
Recording of the event:
The event was streamed and recorded via YouTube and is available for viewing at:
Day 1 - https://www.youtube.com/watch?v=OGd0_I5b8Tk
Day 2 - https://www.youtube.com/watch?v=4yQqfq5_ua4
Further information
For more information about EDTAS, email: rqgnf@qfg.qrsrapr.tbi.nh.