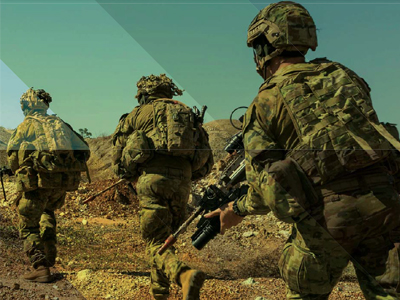 In conjunction with the Defence Human Sciences Symposium (DHSS), the inaugural HPRnet Symposium will be held on 8 November 2017 at the University of South Australia.
The Human Performance Research network, or HPRnet brings together leading research teams from academic institutions across Australia to provide cross-disciplinary expertise to enhance soldiers' performance, physically and cognitively.
This symposium provides an opportunity to hear about the research activities being undertaken under HPRnet and to learn about opportunities for future involvement.
Details:
Time: 9:00 - 1:15
Address: University of South Australia, Mawson Lakes campus, G1-09
Registrations:
Attendance at the HPRnet symposium is free and open to all.
Please register by email using the following link: