Event |
HPRnet Symposium 2018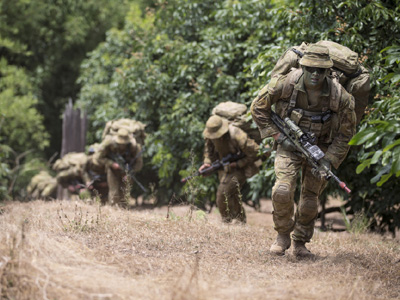 The 2018 HPRnet Symposium will be held on 28 November at Curtin University in Perth, in conjunction with the Defence Human Sciences Symposium.
These symposia are being run immediately after the Human Factors and Ergonomics Society of Australia annual conference.
The dates are:
Human Factors and Ergonomics Society of Australia annual conference: 26-28 Nov
HPRnet symposium: 28 Nov
Defence Human Science Symposium: 29-30 Nov
The Defence Human Sciences Symposium (DHSS) is the principal Australian forum for those interested in the application of human sciences research to enhance Defence capability.
HPRnet is a broader enabler that bridges these and other human sciences communities. HPRnet is an established network of universities that draws together multidisciplinary teams from around the country who are co-invested in the delivery of significant outcomes for Defence, underpinned by world class science. In addition to specific outcomes, the network aims to establish a broader national capability that has the breadth and capacity to meet Defence's needs in the future.
The annual HPRnet Symposium provides an opportunity for members of the network, and those with an interest in human performance, to hear the latest developments in human performance research for the military.
The agenda is yet to be finalised, but the symposium will include talks from representatives from DST and Army, each giving their perspectives on human performance and its implications for the warfighter.
Presentations will also be given on the following areas of research:
Improving warfighter situational awareness
Performance monitoring and modelling
Combat genes & bioinformatics
Decision-making under stress
Teams comprising humans and autonomous systems
Optimising team resilience
Improving cognitive performance
HPRnet Symposium contact
To register your interest in attending, contact:
Tom Radtke - Gbz.Enqgxr@qfg.qrsrapr.tbi.nh +61 (0)438 999 530