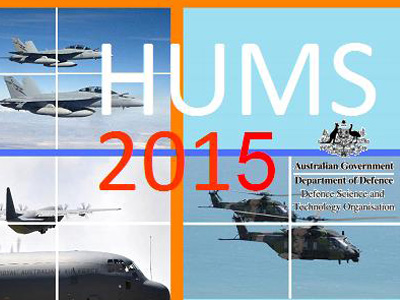 The 9th International Conference on Health & Usage Monitoring (HUMS 2015) was presented as a 'Speciality Conference (Symposium)' within the 16th Australian International Aerospace Congress (AIAC-16).
The event took place at the Melbourne Convention Centre (Paper Presentations) on Monday 23rd and Tuesday 24th February with Technology Presentations at Avalon with other site visits on Wednesday 25th and/or Thursday 26th February 2015.
For further informatin see the HUMS website.