Event |
International Conference on Science and Innovation for Land Power 2018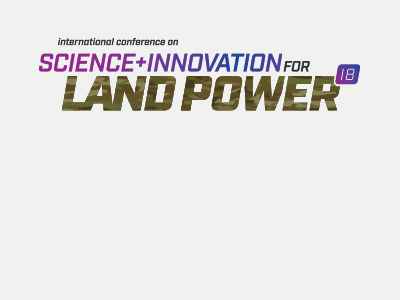 In conjunction with Land Forces 2018, being held on 4-6 September 2018 in Adelaide, DST has convened a complementary event called: International Conference on Science and Innovation for Land Power 2018 (ICSILP 2018).
ICSILP is for defence researchers, industry professionals and academics interested in transforming the military land force through science, technology and innovation.
The conference will focus on: Innovation through Technology Convergence for Land Power with topics covering Trusted Autonomy for Land Forces, and Technology Convergence and Innovation.
ICSILP 2018 will address the question of how technology convergence, innovation and science can modernise land forces to become more agile and potent in the challenging environments of land operations, and survive and counter emerging physical, electronic and cyber threats.
The conference will include invited and technical presentations, interactive sessions, and a panel discussion with well-regarded national and international defence science, industry and military representatives.
Call for papers
You are invited to submit papers to either the innovation stream describing leading-edge technological advancements that will enhance future land power, or to the research stream covering novel concepts, validated models and potential solutions to the Australian Army's modernisation challenges.
ICSILP 2018 accepts submissions that are up to four pages long (as of the ICSILP template) and are submitted via EasyChair by 11 May 2018. More information is available on the attached Call for Papers.
Registrations
Students can apply for registration sponsorship.
Information on how to register will be made available shortly.