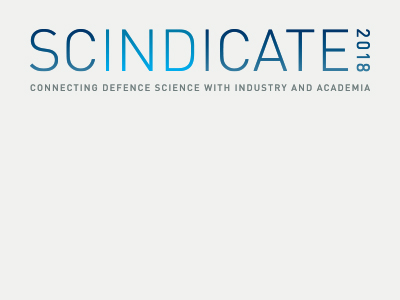 DST held its flagship partnership event on 29-30 August 2018 in Melbourne with a new brand name - SCINDICATE 2018.
The name SCINDICATE abbreviates Science (Sc) and Industry (Ind) and is pronounced syndicate, meaning a group of individuals or organisations combined to promote a common interest; in other words, partnership and collaboration.
More than 650 people attended over the two days of the event, which was opened by Minister for Defence, the Hon Christopher Pyne. His opening address is now available on the Pyne Online website.
SCINDICATE handouts
Aerospace
Cyber and Electronic Warfare
Joint and Operations Analysis
Land
Maritime
National Security and Intelligence, Surveillance and Reconnaissance
Weapons and Combat Systems
Career publications
Research Services
Partnering publications
Innovation publications
More information
For more information about the event, email Fpvaqvpngr@qfg.qrsrapr.tbi.nh