Event |
SCINDICATE 2019: Partnering for Impact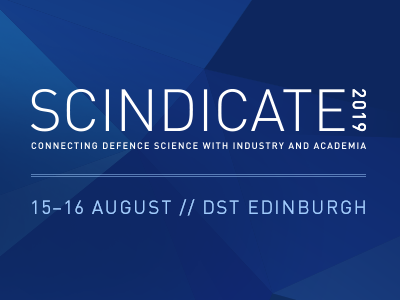 DST held its flagship partnership event on 15-16 August, 2019 at its Edinburgh site.
The name SCINDICATE abbreviates Science (Sc) and Industry (Ind) and is pronounced syndicate, meaning a group of individuals or organisations combined to promote a common interest; in other words, partnership and collaboration.
The event provided attendees with an opportunity to hear from key figures in Defence, industry and the research sector; and explore opportunities for increased collaboration and engagement.