Event |
SCINDICATE 2019: Partnering for Impact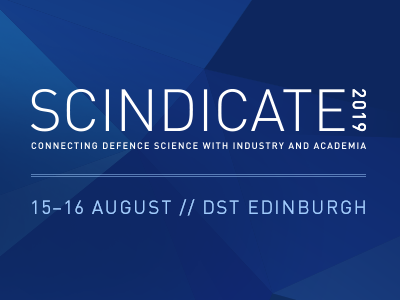 DST will hold its flagship partnership event on 15-16 August, 2019 at our Edinburgh base.
The name SCINDICATE abbreviates Science (Sc) and Industry (Ind) and is pronounced syndicate, meaning a group of individuals or organisations combined to promote a common interest; in other words, partnership and collaboration.
Spanning two days of activities, SCINDICATE delegates will experience technology demonstrations, workshops, briefings and laboratory tours, as well as opportunities for networking and forging new collaborations. The program will include key elements repeated across both days. The program will be available at our website once finalised.
Expressions of interest for the event have now closed. However, for more information about the event, email Fpvaqvpngr@qfg.qrsrapr.tbi.nh.