Partnership Matters |
December 2018 Issue

HELP DEFENCE MAKE BETTER DECISIONS FASTER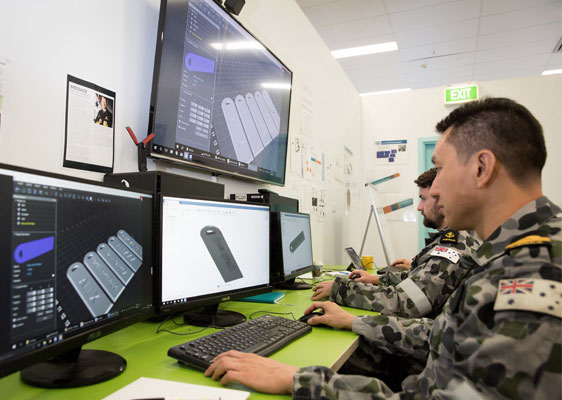 Defence is inviting Australian universities and industry to participate in a new Intelligent Decision Superiority Research Network. Masses of information are being communicated faster than ever before and the Australian Defence Force (ADF) needs to identify credible material as quickly as possible to make better decisions to protect ADF personnel, Defence assets and the country.
This research network will develop automated systems to analyse, fuse and understand large volumes of data to enable Defence personnel to respond to potential threats much faster.
Defence is calling for proposals to develop and demonstrate systems with these capabilities.
Total funding of $1.5 million will be available over three years for the Intelligent Decision Superiority Research Network, managed by Defence Science and Technology under the Next Generation Technologies Fund. Applications are due by 21 December 2018.
For more information visit the Defence Innovation portal.
INDUSTRY SHOWCASED AT AW18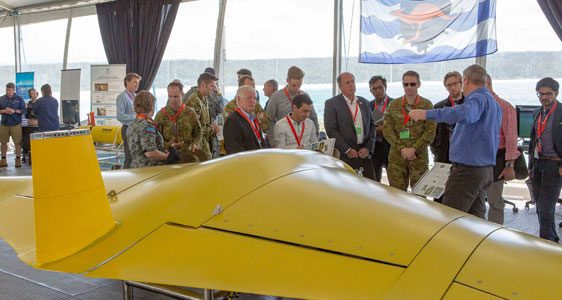 Industry was a major contributor to the success of the largest demonstration of trusted autonomous systems ever conducted by western allies.
Autonomous Warrior 2018 (AW18) was a combined scientific trial and industry demonstration of in-service robotic and autonomous systems and was held in November at HMAS Creswell and Jervis Bay on the New South Wales south coast.
AW18 provided Australian industry the opportunity to showcase its technology, ingenuity and capacity for integration with other systems. More than 40 companies showcased their latest capabilities from large airborne drones through to uninhabited speedboats and underwater vehicles.
Over 1000 visitors attended the AW18 Industry Day and gained fresh insights into the technology's current state of development and its potential to enhance capability, through presentations in the waterside and airfield marquees.
AW18 provided Defence with a clearer picture of the future of robotic and autonomous systems and how Defence might use them to remove its people from harm's way, or multiply force effectiveness, with intelligent systems.
PARTNERSHIP TO RESEARCH HIGH SPEED FLIGHT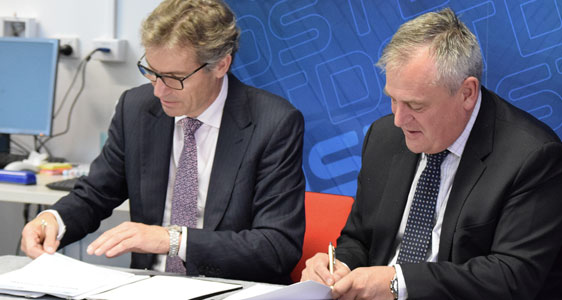 A new collaboration agreement between DST and the University of Queensland has been established to undertake advanced research in flight science and enabling technologies. The $10 million agreement will see the consolidation of both parties' test facilities to leverage the expertise of academic and industry researchers and international partners.
Professor Richard Morgan, the University of Queensland's Director of the Centre for Hypersonics, has been appointed to provide expertise in the development and operation of advanced large-scale test facilities and facilitate closer collaboration under the agreement.
High-speed flight science is one of the priority areas to be developed under the Next Generation Technologies Fund, a program focussing on research and development in emerging and future technologies.
JOINT AUSTRALIA-UK CALL FOR DEFENCE RESEARCH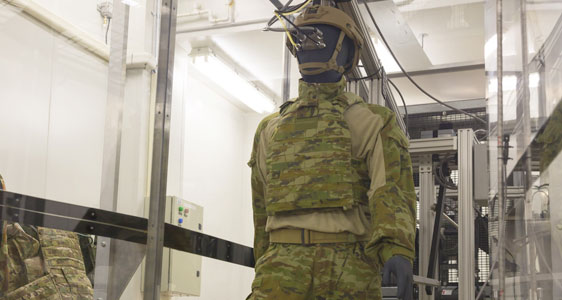 Australia and the United Kingdom are inviting small businesses and universities to submit research proposals to help devise novel ways of integrating advanced materials onto military platforms.
Australia's DST and the UK's Defence and Security Accelerator (DASA) are collaborating on research to find innovative joining technologies that will provide Defence in both countries with enhanced capability through improved performance and increased durability.
The technologies may include new adhesives to improve longevity in body armour, new methods for producing graded material, or advanced processes for integrating new joining techniques into existing structures.
Initial funding of up to $900,000 is available under the Small Business Innovation Research for Defence program of the Next Generation Technologies Fund.
Successful Australian applicants will receive stage one funding of up to $150,000 for concept proposals to be delivered within nine months. In the second stage, promising proposals will receive funding up to $1 million for project delivery within 24 months.
Applications close on 1 February 2019.
More information can be found through the Small Business Innovation Research for Defence program and the United Kingdom's Defence and Security Accelerator.
TODD MANSELL ACTING AS CDS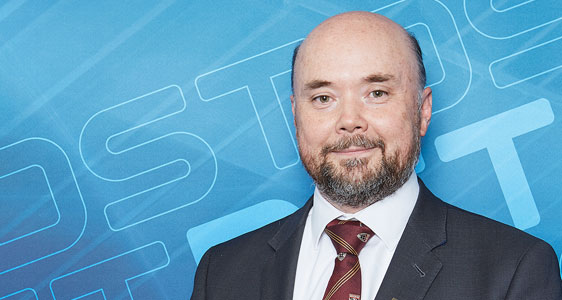 Dr Todd Mansell is currently acting as the Chief Defence Scientist following the departure of Dr Alex Zelinsky who left DST on 16 November to take up a position of Vice Chancellor at the University of Newcastle.
Dr Mansell's appointment continues through to the end of January next year while the selection process for a new CDS is underway.
PODCASTS ON NEXT GEN TECH FUND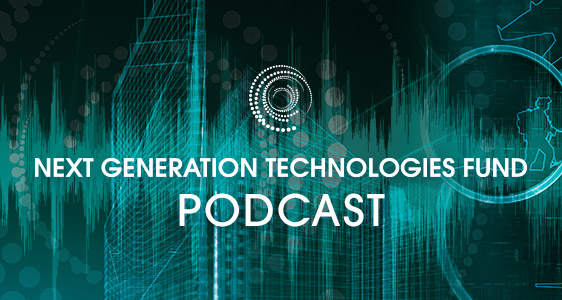 A series of podcasts on various programs relating to the Next Generation Technologies Fund can be found on the DST website podcast page.