Partnership Matters |
October 2018 Issue

NEW INDUSTRY AGREEMENTS SIGNED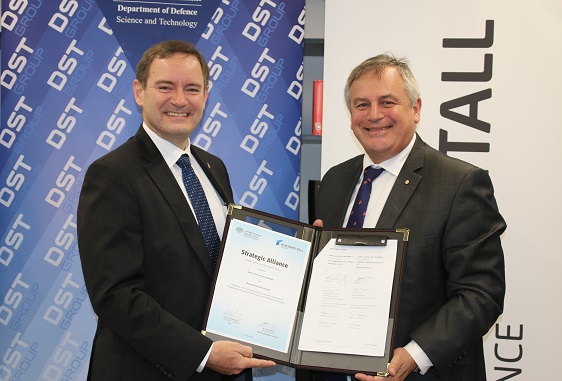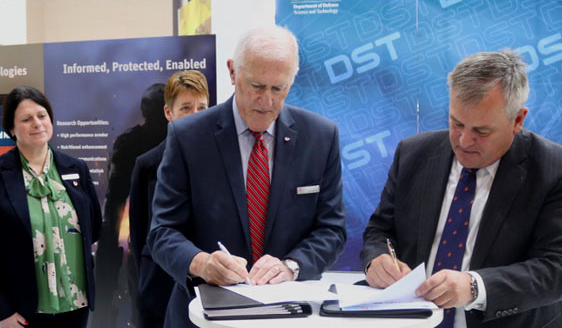 DST has signed two strategic alliances in September and October, bringing to seventeen the number of such partnership agreements with industry and public-funded research agencies.
At the Land Forces event, DST and L3 Technologies wrapped up an agreement that will focus joint research on new technologies in undersea command and control systems, spectrum sensing and shaping and cyber assurance. Chief Defence Scientist Dr Alex Zelinsky and L3 Technologies' CEO Allan Titheridge were the signatories.
On 11 October, Dr Zelinsky also signed a strategic alliance with Gary Stewart, Managing Director of Rheinmetall Defence Australia. Under this alliance, DST and Rheinmetall will cooperate on new technology areas with an initial focus on autonomous technologies.
DST sees strategic alliances as long-term committed partnerships to deliver capability for Defence.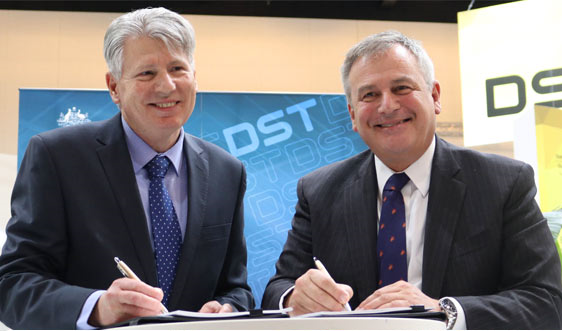 Collaborative R&D agreements are another mechanism for building Defence capability and a new research program has kicked off with Daronmont Technologies to explore high-technology electronics and software-intensive systems. Dr Zelinsky said the agreement with Daronmont Technologies was the culmination of over 15 years of collaboration in radar technologies, including the development of the Surface-wave Extended Coastal Area Radar. CEO Ben Norris signed the agreement on behalf of Daronmont Technologies.
Pictured top: Gary Stewart (Managing Director, Rheinmetall Defence Australia) signs a new strategic alliance with Dr Alex Zelinsky (Chief Defence Scientist) at DST's Melbourne site. Middle: Allan Titheridge (CEO, L3 Technologies) and Dr Alex Zelinsky sign a new Strategic Alliance at Land Forces 2018. Bottom: Ben Norris (CEO, Daronmont Technologies) signs a new collaborative R&D program with Dr Alex Zelinsky at Land Forces 2018.
AUTONOMOUS WARRIOR INTERNATIONAL TRIAL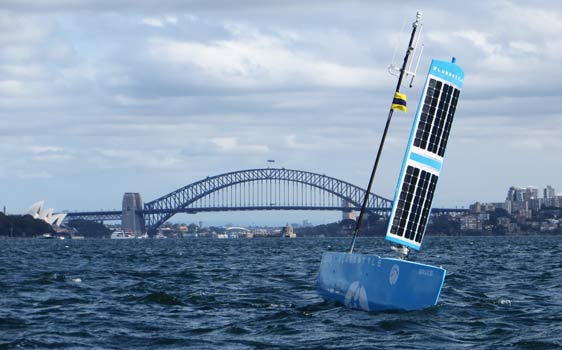 Autonomous Warrior 2018 is an international trial being held at HMAS Creswell, Jervis Bay from 5 to 23 November to explore a range of autonomous systems for supporting Defence while operating in costal environments.
Twenty six Australian and international participants will demonstrate their autonomous technologies and platforms. They will be involved in conducting mission scenarios and autonomous challenges.
The trial is part of a multi-year strategic challenge led by The Technical Cooperation Program of the five eyes countries.
DST is the lead for Autonomous Warrior 2018 and is supported by the Royal Australian Navy.
Pictured: Ocius' BlueBottle to take part in Autonomous Warrior 2018.
HIGH US HONOUR FOR DEFENCE SCIENTIST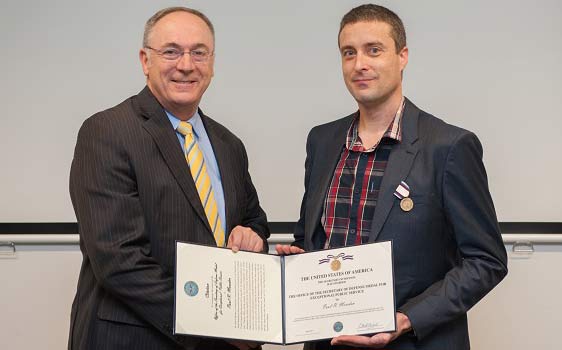 Defence scientist Paul Marsden has received the US Secretary of Defense Medal for Exceptional Public Service for developing a computer program that converts raw JSF flight data into an easily readable form for detailed analysis.
It is estimated that the software will save $US33 million in direct costs over the life of the JSF program by avoiding the need to rely on the original equipment manufacturer to supply the data in actionable form. Consequently, the RAAF will also reduce costs in operating the aircraft.
Marsden was posted to the JSF Joint Program office to undertake prognostics and health management studies when he developed the computer program.
Pictured: Paul Marsden receiving his award in Canberra, presented by Mr Dan Fri, Assistant Program Director for Logistics and Sustainment of the F-35 Joint Program Office (JPO).
DEFENCE SCIENCE AND TECHNOLOGY CAPABILITY PORTFOLIO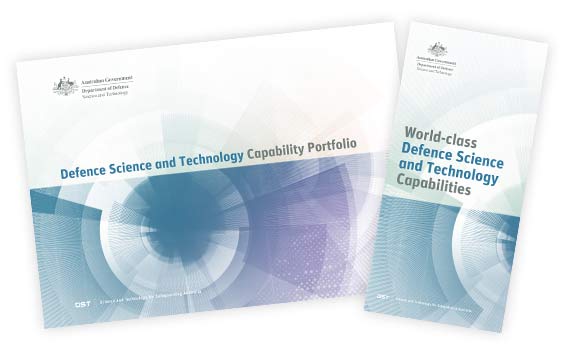 An updated version of DST's capability portfolio has been released. It showcases the organisation's major science and technology capabilities which will be of interest to industry and academia. PDF copies can be downloaded from the DST website.
PODCASTS ON NEXT GEN TECH FUND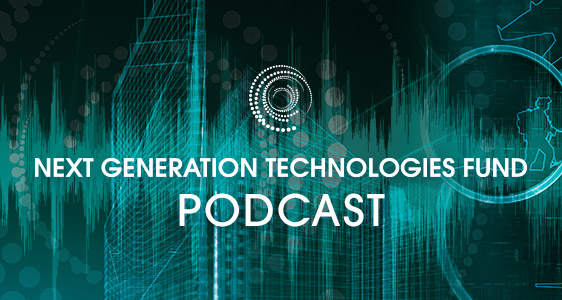 A series of podcasts on various programs relating to the Next Generation Technologies Fund can be found on the DST website.