Call for Academic Partner - Directed Energy for Defence and National Security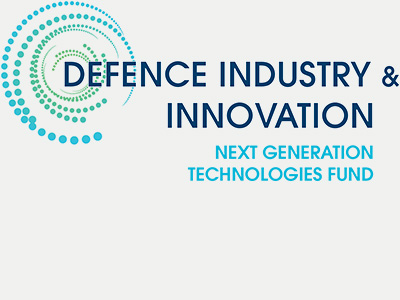 The EDTAS series helps future-proof Australian Defence as part of the Next Generation Technologies Fund. It considers an expansive science and technology topic that will likely have a major impact – transformational or disruptive – for the Defence or National Security domains in the 10+ year timeframe.
These symposia have previously been held in New South Wales, South Australia, Victoria and Western Australia and will continue to seek academic partners and geographic locations indicative of a national program. Details of previous events can be found on our EDTAS events page.
EDTAS on Directed Energy for Defence and National Security
The 2016 Defence White Paper anticipated that Directed Energy capabilities might emerge in the coming decades. Several nations have been conducting research into Directed Energy technologies for some time. The emergence of Directed Energy technologies could lead to a disruptive change in defence and national security. The aim of EDTAS on Directed Energy for Defence and National Security is to develop insight into the risks and opportunities from the potential future realisation of operational high powered Directed Energy capabilities.
Directed Energy includes a wide range of technologies; although primary Directed Energy systems of interest are those employing high energy laser and high powered radio frequency sources, which are able to direct electromagnetic energy onto a target at the speed of light.
Defence Science and Technology (DST) is looking to bring together internationally recognised academic, industry and Defence leaders in a multi-disciplinary workshop environment for a two day symposium to explore and shape the long-term vision of relevant technologies.
The Symposium will seek to understand Australia's strategic needs, current technology capabilities and future technology development landscape and directions. Research drivers, challenges and opportunities around the following themes will be explored:
Technology suitability and maturity
Sub-systems and integrated capabilities
Technology size, weight and power considerations
Effects and countermeasures
The Symposium will explore this field from multiple perspectives in order to understand the application and implications for the defence and national security domain. A key outcome from the symposium will be a Big Picture Assessment Report developed from the workshop contributions of all attendees.
The symposium will provide a number of opportunities including networking and partnering, an understanding of strategic and S&T challenges, and provide guidance to shape long term Defence and National Security.
How you can be involved in the EDTAS on Directed Energy for Defence and National Security
DST is seeking an academic partner to assist in co-hosting the Emerging and Disruptive Technology Assessment Symposium (EDTAS) on Directed Energy - to be held across 1 or 2 days on a mutually agreed date between mid-September and mid-October 2019.
The EDTAS academic partner must be a signatory of the Defence Science Partnership Program and must have renowned research programs in a technology area of relevance to Directed Energy.
The EDTAS academic partner will co-host the event and act as the primary hub for broad national and international academic outreach by coordinating academic participation with internationally recognised leading researchers from institutions across Australia.
The academic partner will also be responsible for organising and sponsoring a student innovation session aimed at potential concepts and ideas. Opportunities for student involvement in the preparation of the Big Picture Assessment Report may also be available.
It would also be desirable that the academic partner have:
Access to high level private conference facilities to cater for up to 100 participants in a cabaret-style format (Essential);
Identified a thought leader at professorial level and a post-doctoral researcher to provide operational support in partnership with DST;
Indicated how this EDTAS could tie into other activities of relevance to Directed Energy conducted by the university; and
Appropriate nearby accommodation available for national and international guests.
The EDTAS series is an evolving format and applicants may consider novel approaches to becoming the academic partner. This might include a collaborative application from more than one institution where synergies exist. Consideration may also be given to value-adding contributions to the program.
Proposal submissions are now closed.