Hole rework alignment tool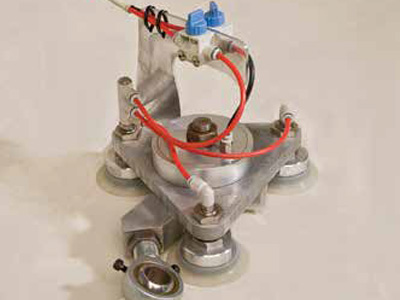 The hole rework alignment tool is a hand-held tool for the alignment of drills/reamers on structures requiring high dimensional tolerance and/or precise positioning of drilled features.
The fully adjustable tool is aligned precisely with the rework hole in terms of position and orientation, locked in place and then used to guide commercially available hand-held drills or reamers such that holes can be reliably drilled or reworked in very small increments and to precise tolerances.
DST Group has used the tool in conjunction with cold working to rework fatigue critical holes in a jet trainer as part of a full scale fatigue test program.
The tool also has potential application outside the aircraft industry where fatigue or weight consideration demand precise hole tolerances or where the costs of rectification or repair are high, such as high performance land and sea vehicles and the space, power and nuclear industries.