Demonstrate your technology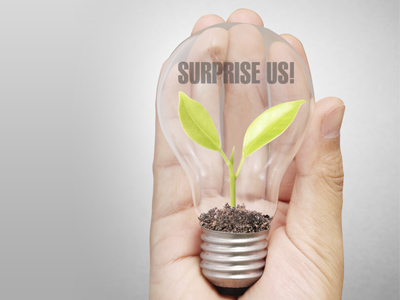 Have you got a new idea or approach to boost the defence capability of Australia?
The Capability and Technology Demonstrator Program (CTD), part of Defence's new Innovation Hub, improves Australia's Defence capabilities by giving Australian and New Zealand industry opportunities to demonstrate new ideas and approaches related to using technology.
Lodgements for Initial Proposals closed on 25th July 2016
All CTD Round 21 initial applications will be responded to within a week of closing by email. If you don't receive a response within a week, please contact the CTD Program Office immediately.
Propose your project
Our Proposing a CTD Project page contains proposal guidelines and selection criteria, as well as a template for initial proposals, a draft contract and information about intellectual property and confidentiality.
For an overview of the program, see About the CTD Program, or go direct to our CTD brochure or Frequently Asked Questions.
Priority areas
Proposals should address an area of Defence capability priority, such as those included in the Integrated Investment Program, and are required to demonstrate the capability potential of a technology within three years. Some areas of capability interest that applicants may wish to consider include:
Air combat systems

Advanced airborne sensors and networks

Advanced combat vehicle technology and systems

Advanced land/littoral zone sensors and networks

Advanced maritime airborne sensors and networking

Advanced weapon systems and technology

Airborne Electronic Warfare

Aircrew training

Alternate fuels and energy sources

Amphibious combat systems and technology

Autonomous vehicles and support systems

Combat service support systems

Command, Control, Communications, Computing and Intelligence Systems

Countering improvised explosive devices

Cyber technology and systems

Data analytics techniques and tools

Deployable health services and equipment

Directed energy systems and technology

Enhancing the use and management of Defence ranges and remote infrastructure

Explosive ordnance management

Human protection and performance

Integrated Air and Missile Defence

Integrated ISR

Intelligence, Surveillance, Reconnaissance, Electronic Warfare technologies and systems

Joint Battlespace Management Systems

Material sciences and advanced manufacturing

Military Air, Sea, and Land transport technology and systems

Military environment geo-spatial information systems

Quantum systems and technologies

Reducing the burden for the soldier

Resilient and responsive information networking

Shipbuilding technology

Simulation systems for military training

Social media analysis technologies

Space systems and technology

Special operations capabilities

Surface ship sensors and networking

Undersea sensors and networking
For further information about priority areas for Defence, see the Defence Integrated Investment Program.