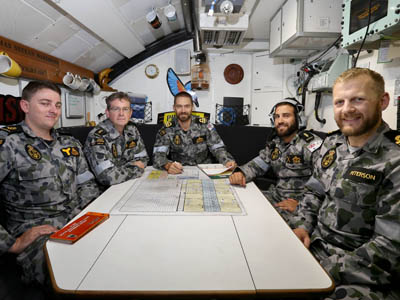 The Research Network-Undersea Decision Superiority (RN-UDS) is seeking Expressions of Interest (EOI) for innovative projects to conduct capability-developing research that aligns with the RN-UDS Strategic Investment Plan.
The invitation to submit against the EOI is limited to Australian universities who are signatories of the Defence Science Partnering Deed.
In order for an academic to lead a project, an expression of interest for Network Membership from their home university must also have been submitted.
Based on a potential investment of up to $500,000 per study, over a maximum of 3 years, EOIs will need to detail:
The research proposal, objectives and funding request.
How the research will contribute to the growth in Australia's future research capability and capacity in relevant areas.
How the investigator will deal with risks to the successful completion of the research project.
The request for funds must detail the entire project's budget, not just the first year's budget.
Applications must demonstrate the ability to match or exceed (in cash or in-kind) the level of funds requested. Both cash and in-kind contributions will be assessed favourably.
All EOIs must demonstrate alignment with the Strategic Investment Plan.
Further information
Further information can be found in the Project Application Guidelines. Enquiries can also be directed to the Project Director, Sharon Humphris, at Funeba.uhzcuevf@phegva.rqh.nh or 08 9266 5188.