Anti-Ship Missile Upgrade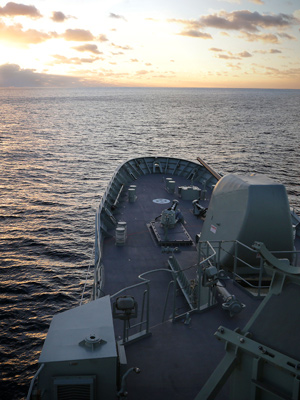 The ANZAC frigates (some eight in total) were to be upgraded with new Anti-Ship Missile Defence (ASMD) software and hardware systems which in operation together had never been tested before by any nation.
Through simulation software developed on site, DST Group was able to evaluate and provide feedback on prototype versions of the combat mission software that was to be used.
The simulation based approach allowed the Royal Australian Navy (RAN) to train personnel in the new combat system the ANZAC frigates were to receive, and furthermore allowed the RAN to develop a tactics manual on the upgraded systems for the ANZAC.
This was all completed prior to any upgraded ANZAC commencing operational testing, which had never been done in Australia before.