MH-60R Capability Alignment Program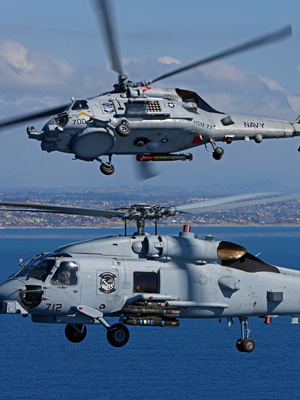 Project SEA 9000 MH CAP seeks to align the Royal Australian Navey (RAN) Sea Hawk Romeo (MH 60R) aircraft configuration with that of the US Navy to ensure commonality and interoperability so that engineering and logistic support is available through until Planned Withdrawal Date (PWD).
DST Group's role is to advise the Capability Development Group and Capability Acquisition and Sustainment Group (formerly Defence Materiel Organisation) on the technical risks of the planned upgrades and changes, and assist with achieving the full capability potential of this maritime combat helicopter by providing science and technology (S&T) support where required.
The project is still pre-first pass approval from government, so the program of S&T work is in development and negotiation.