Replacement medium lift helicopter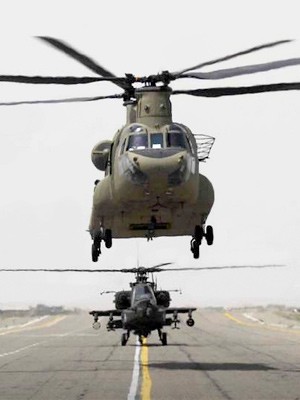 Project AIR 9000 Phase 5C consists of the purchase and introduction into service of seven CH-47F medium lift helicopters to replace six CH-47D helicopters for the Australian Army.
The project includes provision of two Tactical Flight Proficiency Simulators and other supporting infrastructure and equipment.
DST Group's work is in accordance with the approved Project Science and Technology Plan and includes studies, evaluations and support across several divisions of DST, including technical advice in support of the First of Class Flight Trials aboard Canberra Class Landing Helicopter Dock Ships.
Other areas of primary technical support remaining in work are electromagnetic environmental effects susceptability, vulnerability studies, self protection systems validation, IR signature measurement and airframe life estimation.