Seahawk Helicopter Replacement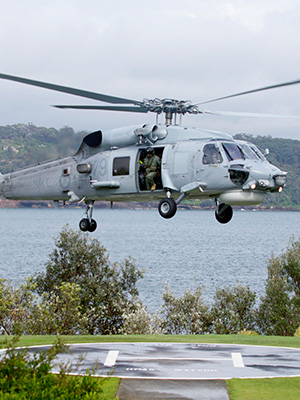 DST Group is providing science and technology (S&T) support to the Seahawk Helicopter Replacement program.
These assets will be replaced by 24 MH-60R Sea Hawk 'Romeo' helicopters, to be acquired by AIR 9000 Phase 8.
The acquisition of the Romeos will enable Navy to provide eight helicopters concurrently embarked in Anzac class Frigates and the new Hobart class Air Warfare Destroyers.
The remainder will be based at HMAS Albatross in Nowra, New South Wales, conducting training and maintenance.