Corporate document |
Aerospace Division Strategic Plan 2016-2021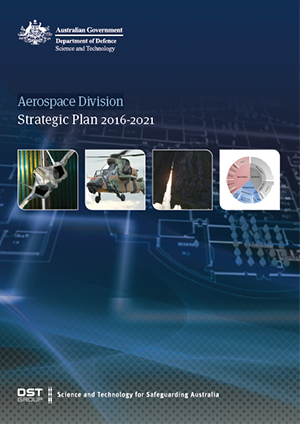 The Aerospace Division is part of the Australian Defence Science and Technology (DST) Group. It is responsible for innovative and effective application of science and technology in the Australian military aerospace domain.
This Strategic Plan articulates the strategic drivers, challenges and roles for Aerospace Division and sets directions for where Aerospace Division needs to evolve over the next five years.
An Annual Implementation Plan will be developed to ensure this Strategic Plan is enacted.