Brochure |
Defence Science Partnerships with Universities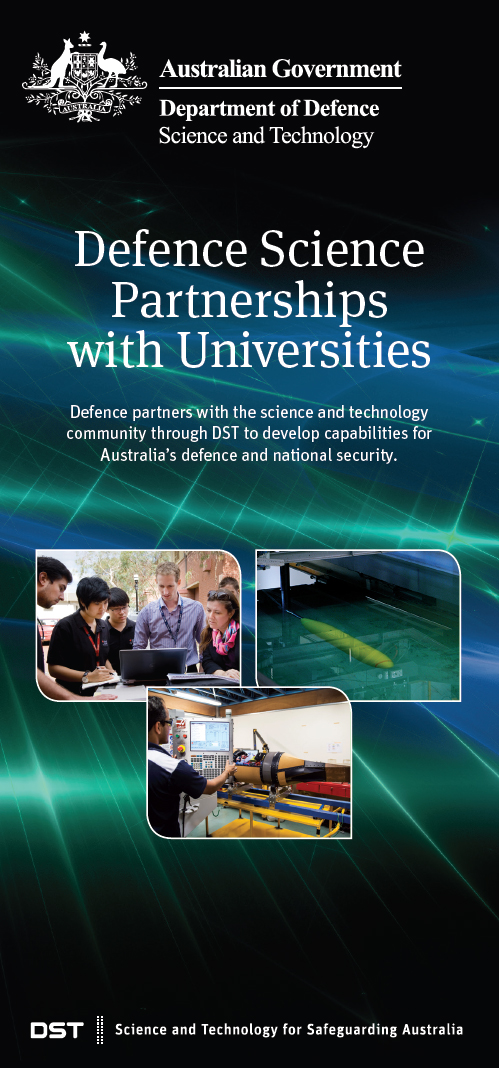 Defence partners with the science and technology community through DST to develop capabilities for Australia's defence and national security.
DST aims to develop strategic research programs in key universities with long term objectives, building capability in the innovation sector, including:
Accessing Research Excellence
Partnering for Collaborative Research
Developing Research Capability
Leveraging Research Infrastructure; and
Fostering Science, Technology, Engineering and Mathematics (STEM) Excellence.
This brochure provides an overview of DST's collaboration with academia via the Defence Science Partnerships program, including information regarding the pillars and principles of the program, plus the instruments of engagement with DST.