Brochure |
Engaging with Small to Medium Enterprises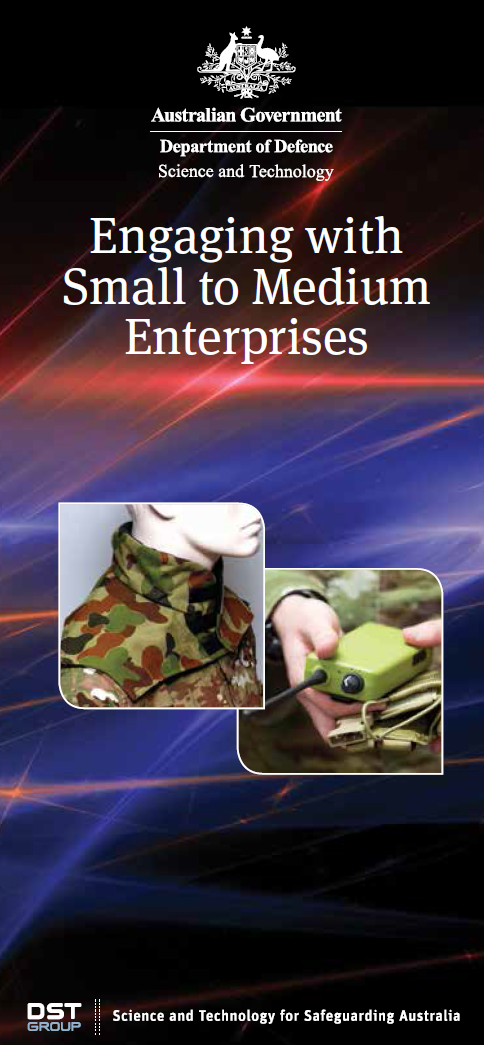 DST is interested in collaborating with innovative Small to Medium Enterprises (SMEs) that have an research and development (R&D) capability relevant to our science.
DST sees SMEs as key collaborators in the development of new capabilities for the Australian Defence Force. DST understands that collaboration must deliver benefits to both DST and the commercial partner. Collaboration frameworks are being designed to incur low overhead and facilitate the quick establishment of joint R&D programs.
This brochure provides an overview of the mechanisms through which SMEs can engage with DST by connecting, collaborating and commercialising.