Brochure |
Let defence science work for you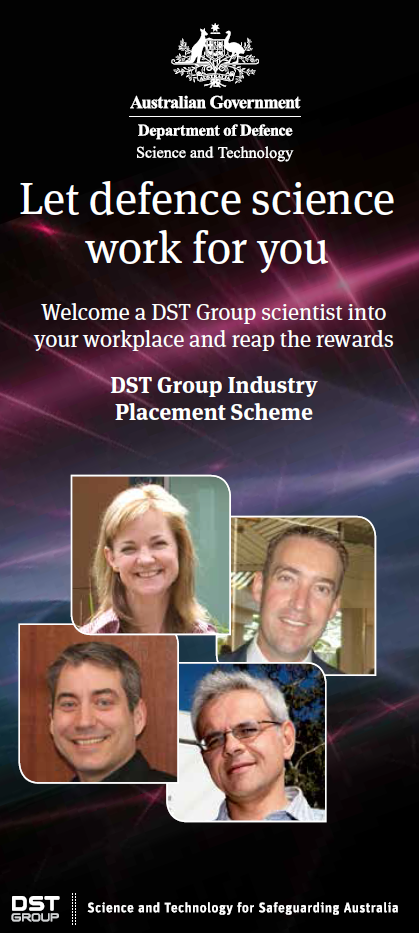 DST Group invites participation in its Industry Placement Scheme. Companies and universities are able to place DST scientists, engineers and professional staff in their organisations for periods up to 24 months.
The scheme has many benefits:
Builds stronger linkages and understanding between industry and Defence science and technology
Gives Australian industry and academia access to Defence research capability
Provides Defence staff with a deeper appreciation of the industry environment.
Currently there are a number of DST Group staff already sharing and developing a wide range of scientific and technicall skills in the Defence context with industry and academia.