Brochure |
A new Approach to Defence Innovation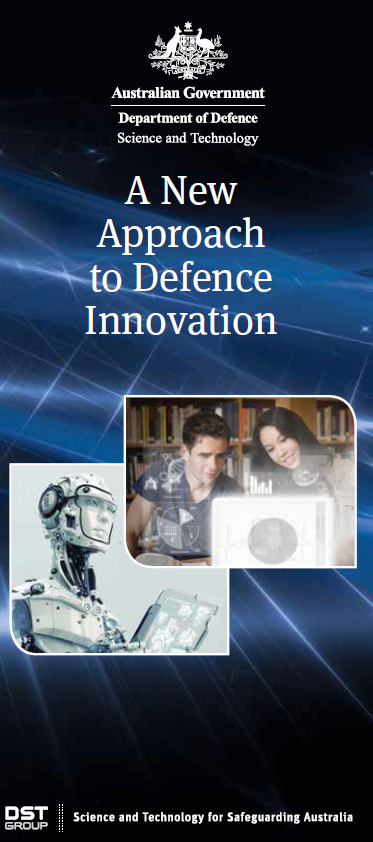 DST is renewing its focus on internal innovation challenges and strengthening its role as the innovation integrator for Defence.
The Australian Government has positioned DST to lead its new investment in game changing technologies through the establishment of the Next Generation Technologies Fund. This will tackle the important Defence scientific and technological (S&T) challenges utilising Australia's national innovation system, consisting of academia, industry and publicly funded research agencies. Defence operating domains being transformed by S&T include:
Cyber Electronic Warfare
Integrated Intelligence, Surveillance and Reconnaissance (ISR),
Space Capabilities; and
Undersea Warfare.
The Defence Industry Policy Statement identifies the following potentially game changing technology areas worthy of Australian Defence investment.
Trusted Autonomous Systems
Enhanced Human Performance and Resilience
Hypersonics Technology
Quantum Technologies
Multidisciplinary Material Sciences
For further information see our 'A New Approach to Defence Innovation' brochure.