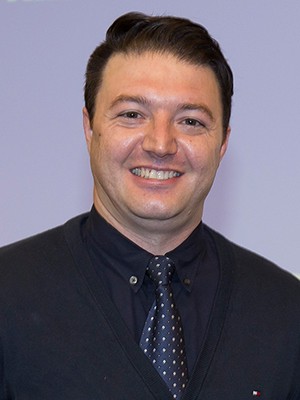 Defence Researcher Dr Amir Galehdar was awarded the Defence Science and Technology (DST) Group Early Career Achievement Award recently for the exceptional scientific skills he has demonstrated in the field of Radar Absorbing Materials (RAM).
Dr Galehdar has been developing novel approaches to the design and measurement of radar absorbers. His designs have moved to full scale industrial manufacture and deployed to frontline ADF platforms.
The designs are permanently applied to these current platforms, and have been shown through radar cross section measurements to have significantly reduced the radar signature. Dr Galehdar has been involved in every step of the process and considers the deployment of his designs a career highlight.
"To be recognised with this achievement award and having my designs deployed onto these ADF platforms has have been very rewarding," says Dr Galehdar.
"I enjoyed each step of the process, which involved designing new formulations in the laboratory, working with Australian industry to see the full scale industrial manufacture and finally overseeing the installation.
"The most attractive part of my job is the science and the freedom to research on new and exciting topics. I really enjoy going to different ADF sites and platforms, visiting industry partners and meeting new people."
Performing at a high level
Dr Andrew Amiet has worked alongside Dr Galehdar for the last four years and says he is performing at the highest level, taking on a lead role within the team.
"Since joining DST, Galehdar has worked hard to improve his knowledge of the material properties of materials and how they interact with radar waves," explains Dr Amiet.
Dr Galehdar has also represented DST with ongoing and regular interactions with industry. He has spent time at rubber manufacturing factories such as Abar Rubber and Mackay Consolidated Industries; testing periscope fitments at the BAE Periscope workshops; inspecting RAM fitments at submarine builder ASC in South Australia and viewing the induction mast facilities at Thales in Bendigo.
Most recently, Dr Galehdar has taken over the RAM fitment program for the Collins class submarines, which will enable him to continue implementing innovative ways to improve Defence platforms.
Dr Galehdar was a recipient of Griffith University Postgraduate Students Association's medal for the highest GPA in the school of Telecommunication and Information Engineering in 2005; he was also awarded with Defence Material Technology Centre (DMTC) Early Career Award in 2012.