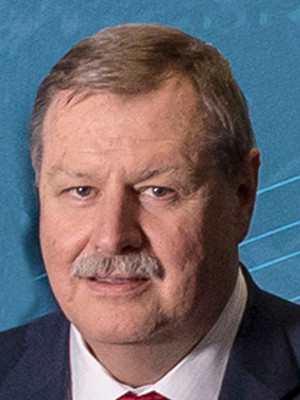 Chief of the Cyber and Electronic Warfare Division.
Dr Dale Lambert has previously served as acting chief of the National Security and Intelligence Surveillance and Reconnaissance Division and as the Director General of Science Strategy and Policy within DST in Canberra. Prior to that Dale was the Research Leader of Intelligence Analytics. Dr Lambert enjoys a world-class reputation for higher-level data fusion research and, amongst other things, designed and implemented an Artificial Intelligence system for Sweden's air defence that was on sold to several countries.
Dr Lambert performs a number of additional roles. He is the Executive Chair of The Technical Cooperation Program (TTCP) Command Control Communications and Information Group (C3I). TTCP is a long-standing five-nation cooperation on defence science and technology. He is the Australian science and technology relationship manager with a major US intelligence agency, the relationship manager with the University of South Australia, and Chair of the Research Advisory Committee for the Data to Decision Cooperative Research Centre. The Institute of Electrical and Electronics Engineers (IEEE), the world's largest technical professional organisation, presented Dr. Lambert with the IEEE Harry Rowe Mimno Award at a ceremony in Washington DC in July 2015 "for excellence in technical communication".
Dr Lambert holds a Bachelor of Science degree in Computer Science, a first class Bachelor of Arts Honours degree in Philosophy, a Bachelor of Arts degree in Mathematics, a Doctor of Philosophy degree in Artificial Intelligence, and Graduate Certificate in Management. He has been a postgraduate supervisor for The University of Adelaide, The University of South Australia, The Centre for Sensor, Signal and Information Processing, Chalmers University in Göteborg, Sweden and The University of Melbourne.
Dr Lambert is married to Keetza, a Computer Science professional. They have two sons, Ashley who recently became an investment banker after completing honours degrees in Commerce and Law, and Adrian, who is completing a Computer Science degree.