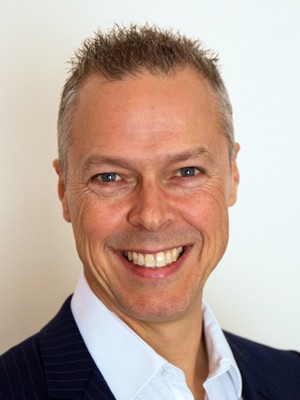 Dr Parker was born in Gumeracha, South Australia, in 1968. He joined Defence Science and Technology (DST) Group (then DSTO) as a cadet engineer in December 1987, and in 1990 graduated with first class Honours in Electrical and Electronic Engineering from University of Adelaide. Gareth undertook a three year term transfer to the Joint Defence Facility Pine Gap, from 1995.
In 2001, he was awarded a PhD from the University of South Australia for research into discrete time frequency domain signal processing.
Dr Parker is currently DST's Research Leader for Cyber Sensing and Shaping, focusing on the physical and logical networks through which online communication occurs. In his previous role he led a research program in communications signal analysis and prior to that, specialised technologies for information access.
Dr Parker is the national representative for the The Technical Cooperation Program (TTCP) Cyber Strategic Challenge and leads its 'EM Cyber' activity. He is presently chair of the Cyber and Electronic Warfare Division Work Health and Safety (WHS) committee and leads the Divisional team looking after people-related initiatives.
Dr Parker has published in areas of communications signal processing including:
spread spectrum,
speech recovery,
frequency domain restoration; and
radio frequency (RF) geolocation.