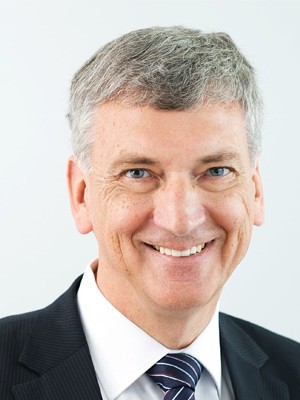 Dr Ian Dagley has a BSc (Hons) and PhD in Chemistry from the University of Melbourne and a MBA from RMIT University.
Prior to his appointment as Chief of Science Engagement and Partnerships Division at DST, Dr Dagley was the CEO of the Cooperative Research Centre for Polymers. He held this position for over 20 years and is credited with making the CRC one of the most scientifically and commercially successful in the CRC Programme.
From 1985 to 1995, Dr Dagley was a researcher with what was then the Defence Science and Technology Organisation (now DST Group). In 1992, he became Head of Explosives and Propellants at the Melbourne site, leading a team conducting both long-term and applied research and development on energetic materials.
During his time at DSTO, Dr Dagley undertook a 15 month attachment to Naval Surface Warfare Centre in Maryland, USA where he contributed to the US Navy's explosive synthesis program.
As Chief Scientist at Beta Chemicals from 1981 to 1985, Dr Dagley developed many adhesive and plastic formulations that were adopted by the manufacturing industry in Australia. Prior to this, he had a two-year appointment as a post-doctoral fellow undertaking organic synthesis research at Oxford University.
Dr Dagley is a member of the Victorian Division Committee of the Australian Academy of Technology and Engineering. He was a former member of the Board of the CRC for Polymers and the Board of the CRC Association, and was also a member of a number of Plastics and Chemicals Industries (PACIA) Advisory Councils.