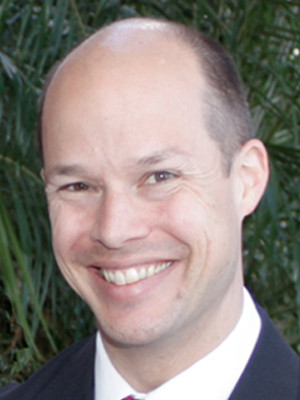 Dr Nick Beagley is currently the acting Chief Technology Officer - Strategic Research
The position of CTO Strategic Research was created in 2020 as part of Defence Science & Technology's (DST's) restructure to form the new Science Engagement and Impact Division (SEID).
Prior to taking on this new acting role, Dr Beagley has been the Research Leader (RL) Land Human Systems (LHS). The LHS Branch within Land Division addresses Defence stakeholder needs across a broad range of human science research domains. The research Groups that constitute LHS are located in Adelaide, Melbourne and Scottsdale and cover the research domains of cognition & behaviour, physical ergonomics, and nutrition & food.
In his capacity as RL LHS, Dr Beagley has been responsible for the establishment and management of a wide range of programs designed to practically enhance military capability. These programs include the Human Performance Research network (HPRnet), human science support for the Diggerworks program of Soldier Combat System enhancement, the Physical Employment Standards project, the design and development of the Fight Recorder warfighter emergency beacon, and specialised food production and nutritional advice for the ADF.
Dr Beagley has been closely involved in the forming and ongoing support of multiple international partnerships. As Executive Chair of the Technical Cooperation Program (TTCP) Human Resources and Performance (HUM) Group, he helped to coordinate collaborative research and advice across the Five Eyes nations as it relates to the preparation, performance and recovery of Defence personnel.
Dr Beagley completed a BSc with honours in Physiology and Biochemistry at London University, and an MSc(Eng) in Ergonomics at the University of Birmingham before completing a PhD in Human Sciences with Loughborough University. Dr Beagley is a Chartered member of the Institute of Ergonomics and Human Factors (CIEHF). Over the course of his career, Dr Beagley has contributed to the building and maintenance of DST's strong Human Science community, including Chairing DST's Low Risk Ethics Panel (LREP).
Before joining DST, Dr Beagley headed the Ergonomics Capability at the Defence Evaluation and Research Agency's Centre for Human Sciences in the UK. Dr Beagley joined DST in 2001 as the Head of the Soldier Systems Integration Mission within Land Operations Division in Adelaide. Dr Beagley was appointed to the position of Scientific Adviser Army (SA-A) in 2005 within Army Headquarters, Canberra, to provide scientific advice to the Chief of Army. He moved with his family to Melbourne in 2007 following his appointment as Research Leader.