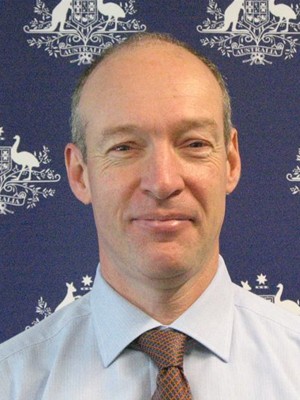 Dr Davis has a BSc and MSc in Psychology and a PhD in Human Computer Interaction.
Prior to becoming Chief Technology Officer National Security, Dr Davis held a number of senior roles within DST, including acting Chief of Joint Operations and Analysis Division and Research Leader of Strategic Capability Analysis. As Research Leader, Dr Davis was responsible for the provision of strategic advice to shape Defence and national security policy, strategy and capability, through horizon scanning and technology foresight; strategic context, risks and mitigation approaches, and future whole-of-force design.
His previous roles include Director General, Science Strategy & Policy; and Assistant Secretary, National Security Science and Technology (NSST) Branch within the Office of National Security in the Department of the Prime Minister & Cabinet.
Richard's career started as a Defence consultant in the UK where he worked for a number of years before moving to what was then the Defence Science and Technology Organisation (now DST Group) in 1991. He has spent much of his working life in the areas of command and control systems; and whole-of-force capabilities, such as future concepts of operation and military experimentation, networked warfare, systems of systems and modelling and simulation.